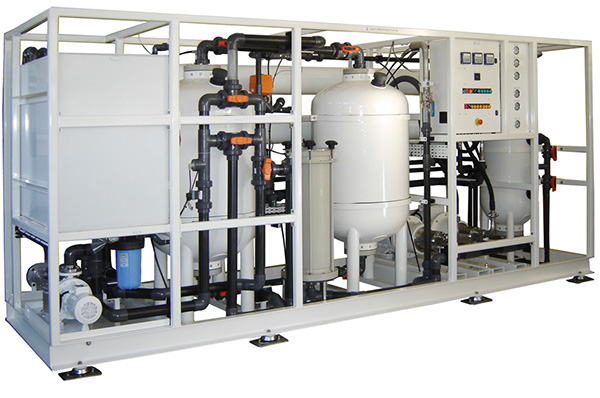 HEM® RO desalinator, series 60-80
Designed to produce large volumes of water for superyachts and commercial vessels, the HEM® reverse osmosis desalinators, series 60-80 combine a low space requirement with good accessibility for servicing.
Where the system is used for land based water supply, it is often installed in a refurbished 20 or 40ft container which enables the unit to be safely transported and housed on site.
Several variations of design are available depending on the working conditions and intended purpose for the product water. Any standard system can be adapted to your exact requirements.
Designed to produce large volumes of water
Any standard system can be adapted
Several variations of design available
Digital feed water/ product water flow meters.
Stainless steel glycerine filled pressure gauges monitoring all prefiltration stages, HP in/out membranes, product pressure, etc.
Automatic pressure build-up and slow pressure drop during start and stop sequences.
Connections for automatic start/stop from remote location or from level switches in storage tank.
Indication light on control panel of system status, on/off for pumps, fault indication, alarm lights, etc.
Over pressure relief valves for product and brine pumps.
Automatic over/ under pressure shut down and alarm.
Feedwater thermometer operating hour meter.
Incorporated cleaning/storage system.
Optional extras: anti-scalant dosing system, pretreatment adapted to feedwater conditions.
With standard capacities of 30 to 100 m³/day from seawater, the HEM Series 80 is suitable for very large yachts, commercial ships and cruise vessels in frame/skid mounted versions.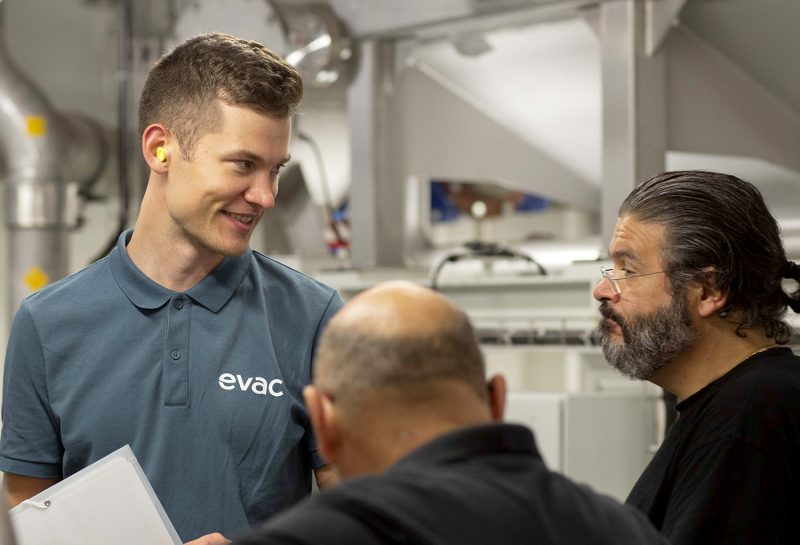 Evac Lifecycle Management
For all our systems and solutions, we offer a comprehensive portfolio of services throughout the operational life of the delivered solution or equipment.
See all our other products for fresh water generation