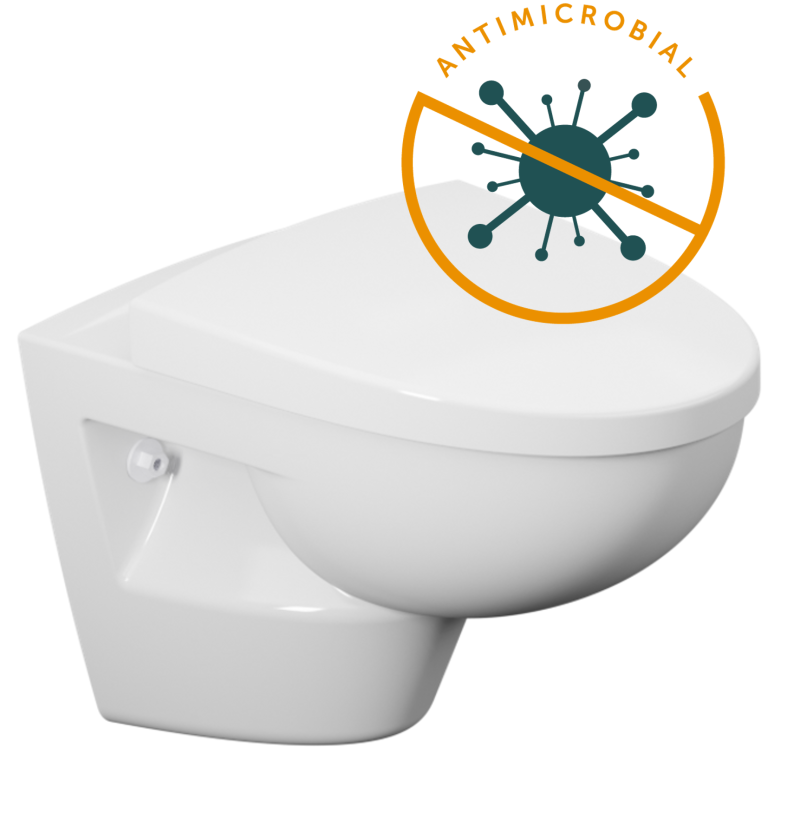 Reassuring cruise passengers with new antimicrobial material from Evac
As the cruise industry reawakens and endeavours to attract more passengers, Evac is introducing new antimicrobial materials for toilet seats and pushbuttons which will give guests and cruise operators extra peace of mind.
"This is a sustainable solution which reduces the source of the infection on toilet visits," says Lauri Aalto, Product Line Manager who has been heading the project at Evac.
"We've focused on two key areas, the toilet seat/cover and the pushbutton which are the contact points for the user. These will be made from a new antimicrobial material which looks and feels like normal, but is completely impregnated and goes on giving protection", Mr Aalto added.
He explained that the objective had been to produce something that was sustainable, long-lasting in its efficacy and avoided the need for additional chemical sprays. It will be available as standard on all Evac Optima 5 and Optima 5S vacuum toilets from January 2022.
There is also an option to retrofit these on existing vessels, either as seats/covers and pushbuttons within cabins or for high-traffic areas such as public toilets. In addition, there is an autoflush option that can give a completely touch-free operation and features the same antimicrobial material in case there is any physical contact.
The higher level of protection is provided by seat/covers and pushbuttons which are made from UF and ASA plastic impregnated with an FDA-approved silver compound. Silver ions are the active ingredient that interacts with the bacteria, rendering them incapable of reproduction. The growth of bacteria is particularly rapid on all types of plastic materials not treated with antimicrobial products. The UF plastic provides the added bonus of stronger toilet seat material, protecting against scratches that can harbour microbes.
The use of silver as a natural purifier is well-established and understood. Evac has carried out tests on the most common bacteria which cause stomach sickness and found the new antimicrobial material produces a reduction up to 99.99%".
"In one sense it's a toilet that cleans itself and we believe it's important in a number of ways. It makes it easier for owners to show they are taking clear actions to improve passenger safety. From the passengers' perspective, there is extra peace of mind, because the benefits are easy to understand", Mr Aalto says.
"Hygiene is an area where we would like to extend our technological lead, both in toilet design and materials. Currently, I believe that we are the front runner and I hope the cruise industry can convey these benefits to create greater confidence amongst passengers", he concludes.
Tags
Share