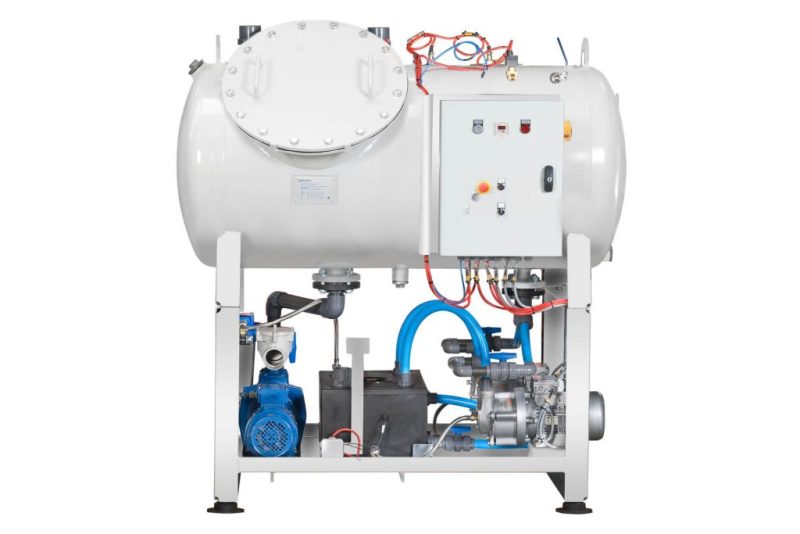 Evac MiniVac vacuum collection unit
The Evac MiniVac vacuum collection unit provides vacuum suction for supermarket condensates and can be connected to up to 18 2.5-liter capacity interfaces.
For grey and condensate water
High reliability
Small footprint with more flexibility in the unit location
Competitively priced
Small footprint
Simple, robust design
High reliability with vacuum reserve for continuous operation without valve delay
More flexibility in the unit location with the discharge pump
The system comprises:
500 liter / 132 gallon collection tank
Two liquid-ring vacuum pumps
Plastic water-cooling tank
Discharge pump
Control panel
Two inlet connections ready to be connected to PVC network pipes (DN65/PN16), and one discharge line PVC DN50
Anti-shock coated frame mount
The system's vacuum pumps are connected to the collection tank and then to the pipe network, ensuring a constant level of vacuum throughout the system. Pump operation is regulated with an electronic measurement system. The collection tank, equipped with level control, receives condensate water from the pipe network via two inlet connections. When necessary, the vacuum pumps are stopped and the discharge pump activated, emptying the tank into the sewage system. The entire system is managed using the control panel of the PLC.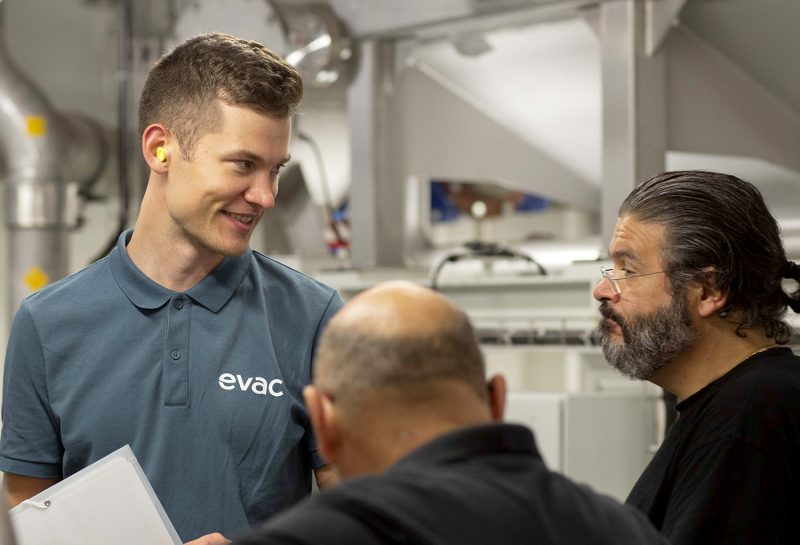 Evac Lifecycle Management
For all our systems and solutions, we offer a comprehensive portfolio of services throughout the operational life of the delivered solution or equipment.
See all our other products for vacuum solutions