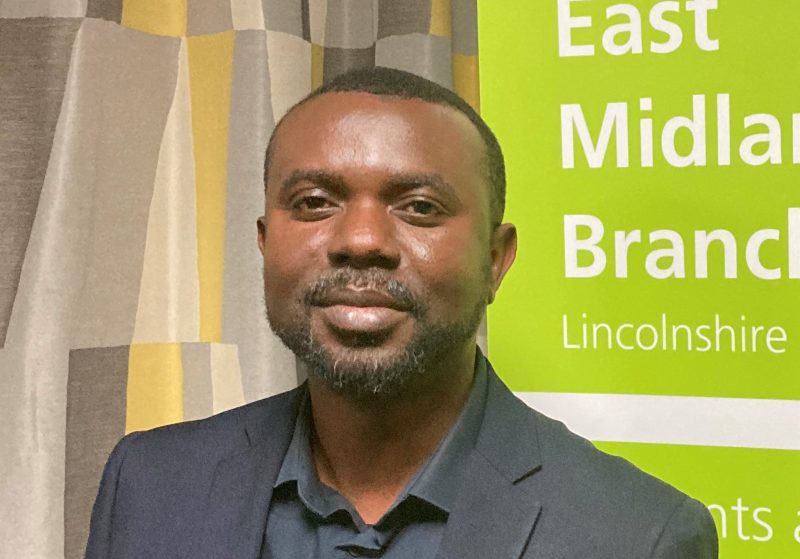 Health and safety are a top priority at Evac Chesterfield
Evac's production site in Chesterfield is stepping up health and safety awareness in the workplace.
Evac's site in Chesterfield, UK, brings together a range of Evac professionals. Approximately 95 employees work together at the site to provide equipment for ships and offshore installations, such as systems for anti-fouling, anti-corrosion, reverse osmosis, hot water, and ballast water treatment. Health and safety are prioritized throughout the site's operations, from engaging management and visitors in safety protocols to the reporting and proactive prevention of accidents.
"For me, safety means coming to work safe, working in safe conditions, and going back home safely to your loved ones," says Ese Okorare, Health and Safety Officer at the Chesterfield site.
"At Chesterfield, safety is always integrated into our operations as a priority. We have a safety culture in place, and the journey to improve is ongoing. It is a combination of individual and group-level values, attitudes and behaviors."
Prevention and training are key
The proactive prevention of accidents guides all safety improvements at Chesterfield, and employees are encouraged to report safety concerns before accidents occur. A regular stream of reports means that employees are always alert. Management acts on reports as quickly as possible.
Training and awareness-raising are other vital elements in ensuring a safety culture at Chesterfield. Employees are trained in, for example, risk assessments and safe working procedures, and the training is often supported by supervision and monitoring – in an encouraging atmosphere.
"It is important to provide people with the right tools and continually refresh their memory on certain topics," Okorare notes. "This applies to everyone working at the site, including management. We all need to be on the same page."
Visitors are also educated on safety at Chesterfield to ensure a safe visit, both for them and Evac employees. "We want visitors to be safe while on-site, and this also sends a message to them that we are a safety-centric company," says Okorare.
Management in the driver's seat
The Chesterfield site operates Health and Safety Committees, and management has also introduced Toolbox talks and walks that feature discussion on a range of health and safety topics across the site. In addition, Evac Group will implement Group-wide safety training in 2022. The training will share important safety and risk information with employees in an e-learning format.
"It's important that management sets an example in leading health and safety," Okorare concludes.
Tags
Share