Nothing to Waste: Our promise for a sustainable future
The need for sustainable business practices that safeguard our environment is paramount in today's rapidly changing world. Taking the lead in a company that will make a real impact is a great privilege. If you don't know Evac yet, I'm happy to share a few words about what we do to contribute to a more sustainable world.
Björn Ullbro, CEO of Evac Group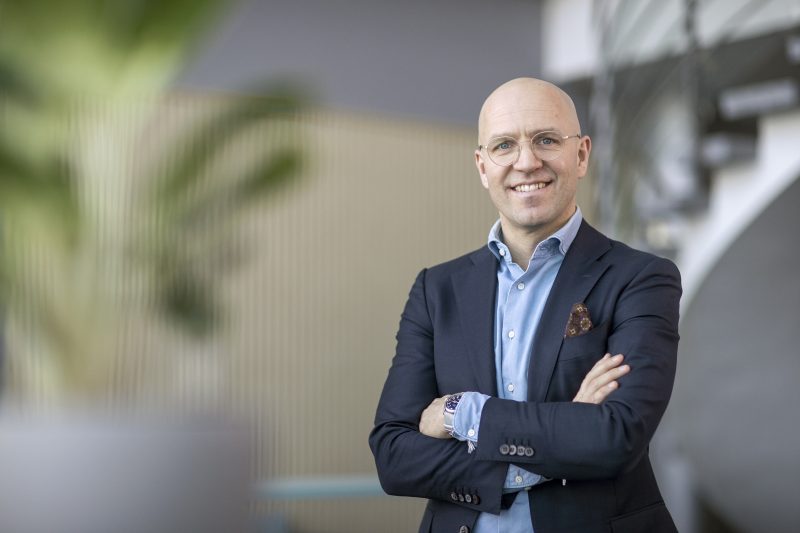 Our goal is a future with no waste; our mission is to make that possible. As a company dealing with waste and wastewater treatment technologies on land and sea, our focus is naturally on the actual waste, but our ambition extends far beyond that. We want to drive a circular economy and enable our customers to spearhead sustainability for the benefit of the planet and a profitable and sustainable business.
Circularity is at the center of our research and development initiatives and one of the pillars of our sustainability program. According to our recent study, the waste recycling rate on some of the world's largest vessels is around 20-40 %. That means the vast majority ends up in landfills or, even worse, in the already threatened oceans. We believe that Evac and our customers can and are obliged to do better.
Our research shows that a recycling rate of 70% is technically and commercially feasible with today's technology. As an example, our game-changing innovation Evac HydroTreat takes onboard waste treatment to the next level by turning wet waste into biochar, which can be used as either soil improvement or biofuel. For us, 70% recycling is just a start; our oceans deserve a future with no waste at all.
We also recognize that there is no time to waste – we must roll up our sleeves to protect the fragile biodiversity of the oceans. The recent agreement on the High Seas Treaty shows urgency and leads the way for the global maritime community to ensure that this topic is high on everybody's agenda. Safeguarding marine life and marine biodiversity is another pillar of our sustainability program. Our wastewater systems perform to the highest standards and prevent nutrient loads to the marine environment. Seagoing vessels, both new and old, can significantly help protect the state of marine environments by utilizing the most advanced wastewater treatment technologies to prevent the discharge of harmful elements into the oceans.
In our land-based business, we are working with our customers in the public and private sectors to combat the impact of water scarcity which is rapidly becoming a global societal, political, and economic threat.
One of the most heart-warming deals of my career is a recent project on the island of Mayotte. Due to the severe shortage and high cost of freshwater, public schools were forced to close. By replacing legacy sanitation systems with our vacuum toilets and collection system, such a significant amount of water will be saved so that the schools can stay open. The Mayotte example demonstrates the often-underestimated benefits of vacuum technology as a solution for global water scarcity.
And that is really what it is all about – enabling kids to stay in school and doing what we can to ensure living, healthy oceans for future generations. I invite you all to join us for a journey towards a future with no waste.
Björn Ullbro
Björn Ullbro will start in his new role as the CEO of Evac Group on July 1st, 2023.
Our goal is a future with no waste; our mission is to make that possible.

Björn Ullbro, CEO of Evac Group
Tags
Share