From twists and turns to smooth sail
Gable Gu, Senior Site Engineer, joined the company on the 1st of March 2006 as a Production Supervisor. He is a valued team member in Evac's Shanghai office and passionate about the maritime industry.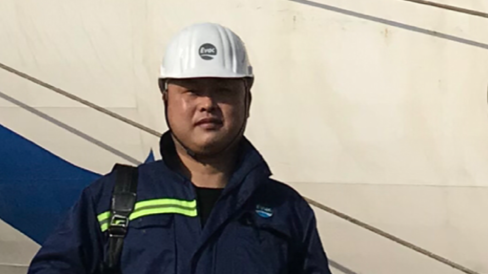 "I have basically grown up with Evac. Initially, I worked as a workshop supervisor and technical support engineer in Shanghai. Now, I am a senior site engineer at Evac China.
I genuinely care about our customers and the quality of our products. I always want to improve my business knowledge, understand customer needs, and maintain and optimize the quality of Evac products.
What inspires me is to successfully complete the quality inspections, on-site installation, and other work of each project according to our plan. Sincere cooperation with the customers and our own team, effective communication, and finding new solutions have made my work fulfilling and happy. I am honoured to work in Evac's Projects department and am proud of the whole Evac team.
During my years at Evac China, I have participated in installing and commissioning every system project. I have also joined the maintenance of dry and wet waste systems, incinerators, and vacuum toilets on Caribbean cruise ships. I feel very proud of what we do.
There are so many stories I would like to share, but let's start with the one from Covid times. From February to March 2021, I was involved in the maintenance and renovation project of Paul Gauguin Cruises at Sembawang Shipyard in Singapore. When I returned to Shanghai, the state medical authorities forced me into a 14-day quarantine. Looking back, we have experienced twists and turns but are now sailing smoothly."
Tags
Share