Leading offering for corrosion protection and marine growth prevention
The leading Cathelco® hull corrosion protection systems (ICCP) and marine growth prevention systems (MGPSs) reduce maintenance costs and notably lengthen vessels' lifecycles. Cathelco® spare parts and onboard services comply with Article 95 of the EU Biocidal Regulation for the use of copper in European waters and every vessel trading in EU waters. Guaranteed quality for every vessel.
In line with the strategic mission of greater sustainability, Evac has introduced a lifetime warranty for its Cathelco® range of impressed current cathodic protection (ICCP) and marine growth prevention (MGPS) systems.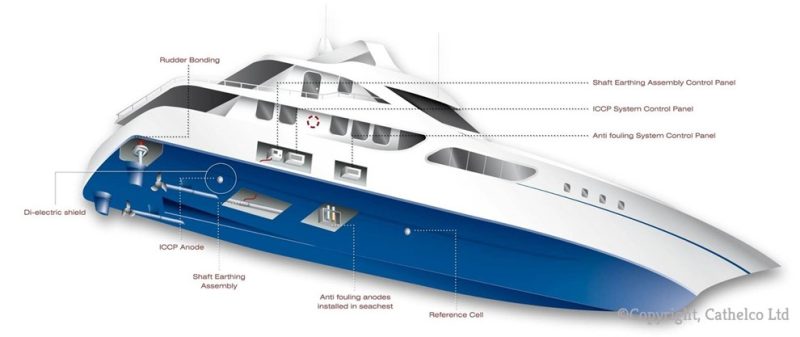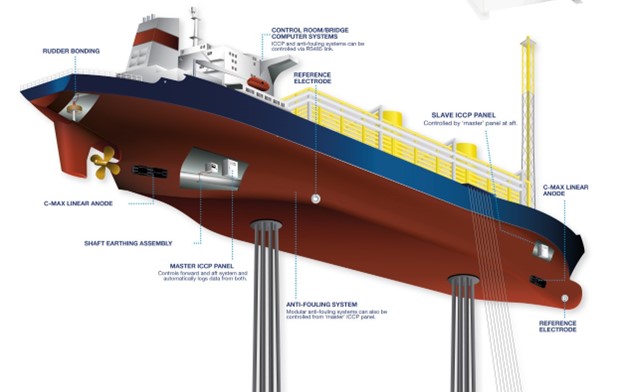 We provide a comprehensive range of Cathelco® MGPS and ICCP solutions
Cathelco® listed under Article 95
As of September 2015, owners and operators of vessels sailing in European waters must ensure that their marine growth prevention systems comply with the EU Biocides Regulation 528/2012.
Cathelco® is one of the few companies listed under Article 95, the official register of approved active substance suppliers recognized by the European Chemicals Agency (ECHA). This makes installing genuine Cathelco® equipment and anodes a safe way to ensure regulatory compliance.
Biofouling Guidelines
The International Maritime Organisation has created new Biofouling Guidelines that have been designed to prevent the inhabitation of invasive aquatic species to non-indigenous environments.
Cathelco® can provide regulatory support in relation to the Marine Growth Prevention System, provide a generic template of the Biofouling Management Plan and Record Book for use on board, as well as further assistance in completing the relevant sections within the Biofouling Record Book.
Evac has over 130 current or pending patents to secure its immaterial rights.