Björn Ullbro appointed as the new CEO of Evac Group
We are pleased to announce the appointment of Björn Ullbro as the new Chief Executive Officer of Evac Group as of July 1st, 2023. Ullbro will take over the position alongside his current role as the President of Evac Business Line.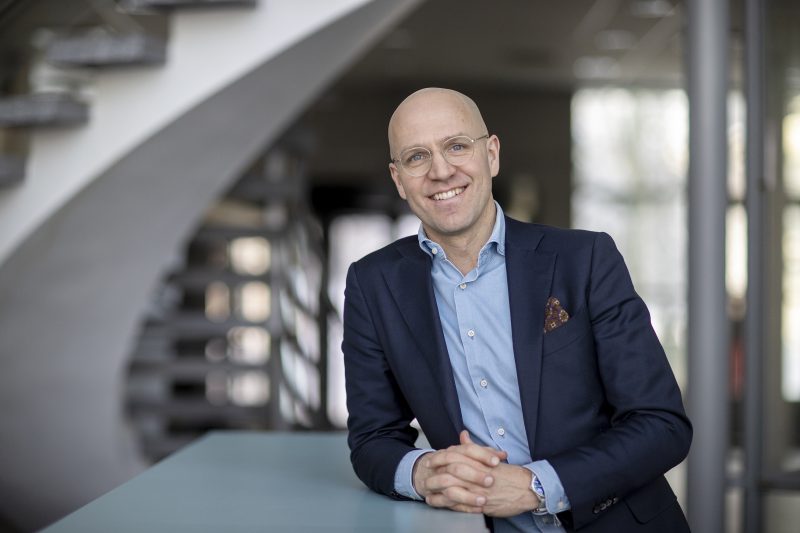 With over ten years of experience in the maritime industry, Björn Ullbro has brought a wealth of knowledge to Evac Group after joining the company in late 2021. Commenting on the appointment, the Chairman of the Evac Board, Alan Bowkett, said:
"We are delighted to appoint Björn Ullbro as the new Chief Executive of Evac Group. His deep industry knowledge and strategic mindset make him the ideal choice to lead the company towards a sustainable and successful future. I am confident that under Björn's leadership, Evac will continue to thrive and reach its ambitious targets."
Björn Ullbro commented on his appointment: "I am honored to be appointed to lead Evac Group. We have a strong brand portfolio with a global reach, a talented team, and a bold ambition to be the sustainability leader in our industry. I look forward to working with the whole organization to deliver exceptional value to our customers and a step-up in business performance as we strive on our strategic mission: a future with no waste."
Björn Ullbro holds a master's degree in accounting and finance from Hanken School of Economics and has, before joining Evac, held several key leadership positions at Wärtsilä Corporation.
About Evac Group
Evac Group has been a pioneer in sustainable technologies and solutions for decades. Today we are the world's leading provider of integrated Evac® water, waste and wastewater, Cathelco® corrosion protection and marine growth prevention and HEM® freshwater systems, as well as spare parts, services and retrofits for the marine, offshore, and building industries.
With offices in 14 countries across four continents and representatives in more than 70 countries, we are close to our customers wherever they are. We contribute to a better environment and cleaner seas by helping our customers eliminate waste, conserve water, and mitigate emissions. Together with our customers and partners, we strive for a future with no waste. Evac – Nothing to waste.

For media inquiries, please contact:
Terhi Jokinen, Head of Communications, Marketing and Sustainability, Evac Group
Tel. +358 40 566 1000, email: terhi.jokinen@evac.com
Download images: Björn Ullbro (photographer: Janne Lehtinen, Evac Group)
Tags
Share
Subscribe to our newsletter
We are eliminating waste, conserving water, mitigating emissions, and creating the foundations for our customers' profitable and sustainable business on land and sea.
We invite you to join us on our mission to enable a future with no waste. To get frequent updates on the topic, please subscribe to our newsletter and join the journey with us.