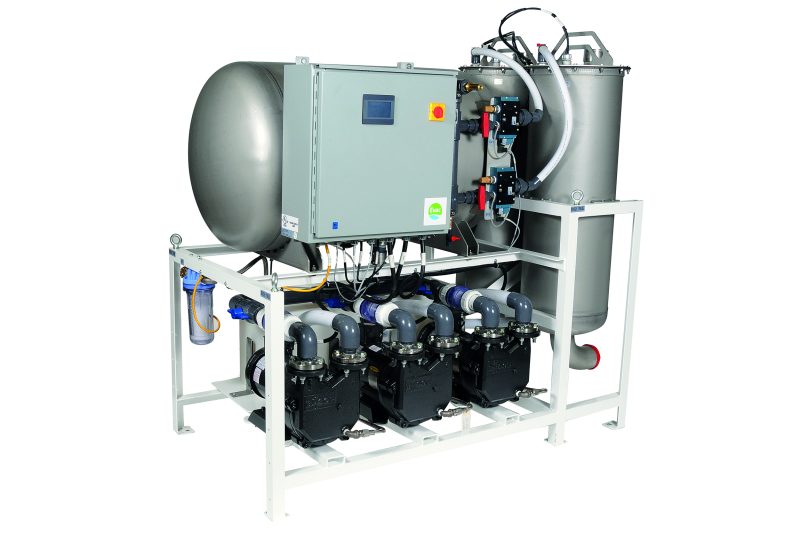 Evac Horizon vacuum collection unit
The Evac Horizon vacuum collection unit is responsible for generating and maintaining a vacuum in the system piping. The Evac Horizon, a suitable solution for supermarkets, delivers many advantages and benefits beyond the capabilities of traditional gravity plumbing.
For grey and black water
Available in the North America market
High-reliable and cost effective solution
Compact design
High reliability with low maintenance requirements
Quiet operation
Works continuously, even during the discharge process
Construction flexibility
Cost effective
The unit comprises:
Control panel
Two or three liquid-ring vacuum pumps with rotary displacement, depending on model
Vacuum pump cooling system using recirculating water
Vacuum volume tank of 150 gallon / 567 liter
Two wastewater collection tanks of 40 gallon / 151 liter each
Valves and controls
The liquid-ring vacuum pumps generate a vacuum by forming a sealing ring of water. The rotary displacement liquid-ring pumps are particularly suited to pumping gases and vapors, which may contain small amounts of liquid. The vacuum collection unit uses a freshwater connection in conjunction with a re-circulating water reservoir to supply the liquid-ring pumps with the correct amount of sealing fluids. The collection tanks receive all wastewater and discharge it into the building's sewer system. The tanks operate independently and are controlled by high-level switches.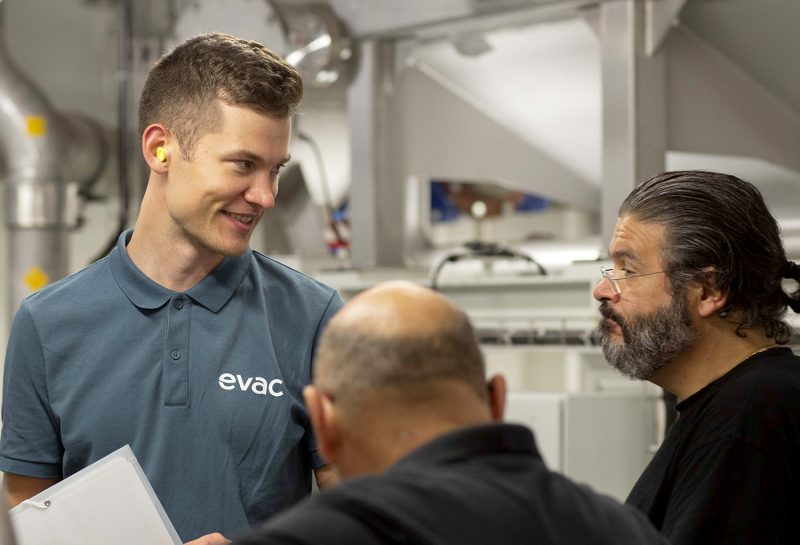 Evac Lifecycle Management
For all our systems and solutions, we offer a comprehensive portfolio of services throughout the operational life of the delivered solution or equipment.
See all our other products for vacuum solutions