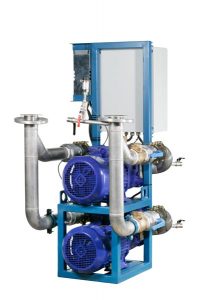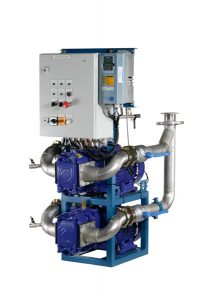 Evac OnlineFlex
The Evac OnlineFlex units are ideal for black and gray water collection on board smaller vessels, making them an excellent option for small passenger or merchant ships. The Evac OnlineFlex was specially designed to increase the installation flexibility without compromises.
Stable vacuum generation
Compact footprint
Extremely low noise level
Durable design with flexible plug-and-play installation
Compact footprint
Extremely low noise level
High discharge head without compromising capacity
OnlineFlex FX30
OnlineFlex 2FX30
OnlineFlex FX60
OnlineFlex 2FX60
Vacuum capacity: 15-40m3/h
Discharge capacity: 15-40m3/h / 15m lift head (capacity / lift head curve available on demand)
Nominal power:
4,4 – 5,2kW
Manifold / piping: AISI 316L
Weight:
Dry:150-320kg
The Evac OnlineFlex generates vacuum and transports sewage with a special lobe pump type systems. It's designed for stable vacuum generation and it handles high lift head well, it's especially suited for situations with large grey water volumes as the unit does not suffer from foaming like ejector and liquid ring units.
In a system with an Evac OnlineFlex unit, vacuum generation is controlled by a vacuum sensor and the PLC. Optional models available to retrofit older installations with either pumps or complete units.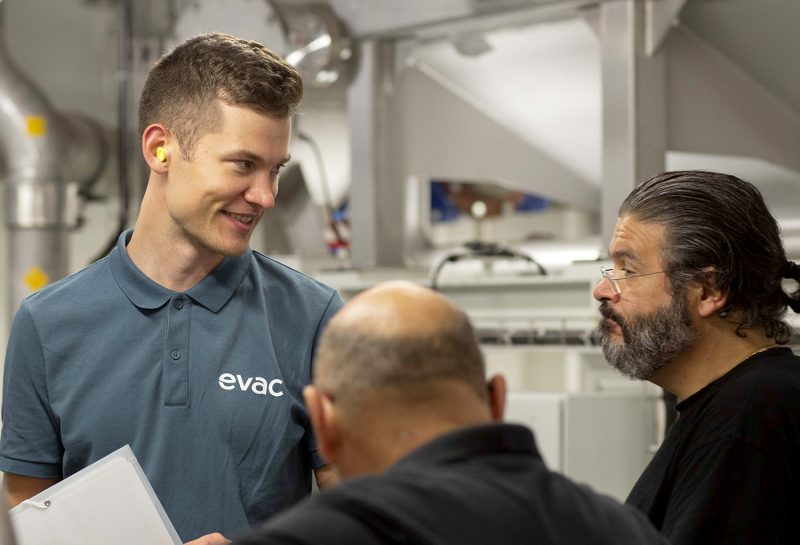 Evac Lifecycle Management
For all our systems and solutions, we offer a comprehensive portfolio of services throughout the operational life of the delivered solution or equipment.
See all our other products for vacuum solutions