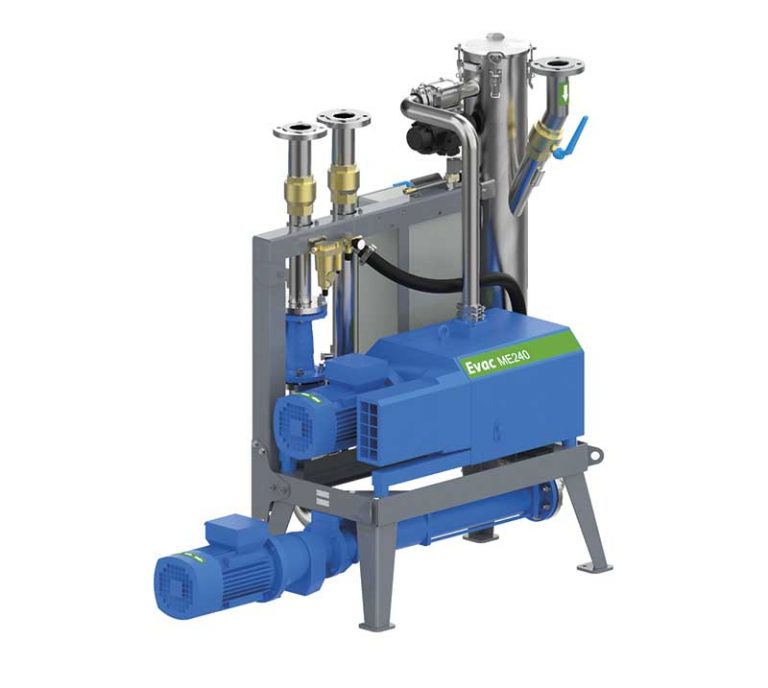 Evac OnlineMax R vacuum system
The Evac OnlineMax R units are ideal for black and gray water collection on board large vessels, making them an excellent option for cruise ships. They are the most powerful and efficient online vacuum units on the market with significant energy saving potential compared to traditional ejector or liquid ring units.
High energy efficiency
High-capacity system with a small footprint
Suitable for both new builds and retrofits
High energy efficiency
High-capacity system with a small footprint
Quick and flexible installation, suitable for both new builds and retrofits
Simple robust design with high-quality, reliable components
OnlineMax R 100
OnlineMax R 175
OnlineMax R 240
OnlineMax R 300
Vacuum capacity 100-300m3/h
Discharge capacity 18m3/h with 15m lift head (higher lift heads on demand)
Nominal power:
Vacuum 4,0 – 7,5kW
Discharge 3,0kW
Separator and piping: AISI 316L
Weight:
Dry:470-540kg
The Evac OnlineMax R is a double-stage vacuum (DSV) system, the air/sewage mixture is divided into separate sewage and air phases. Because each phase is handled by a separate specialized pump rather than by common, non-optimized pumps for both phases, the system is much more efficient. The system doesn't need any sealing water like liquid ring units and there is no foaming risk as with liquid ring or ejector units.
In a system with an Evac OnlineMax R vacuum generation is controlled by a vacuum sensor and the PLC. Discharge is controlled automatically by the separator chamber and operates like an online unit with constant discharge.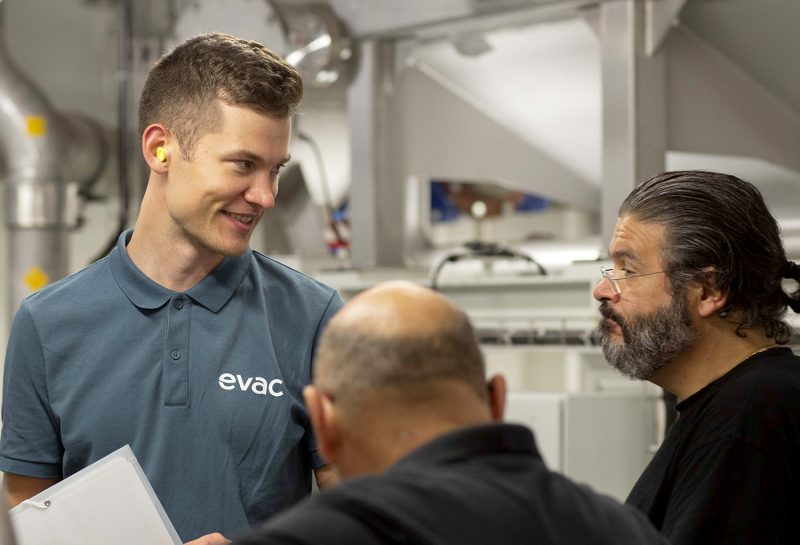 Evac Lifecycle Management
For all our systems and solutions, we offer a comprehensive portfolio of services throughout the operational life of the delivered solution or equipment.
See all our other products for vacuum collection