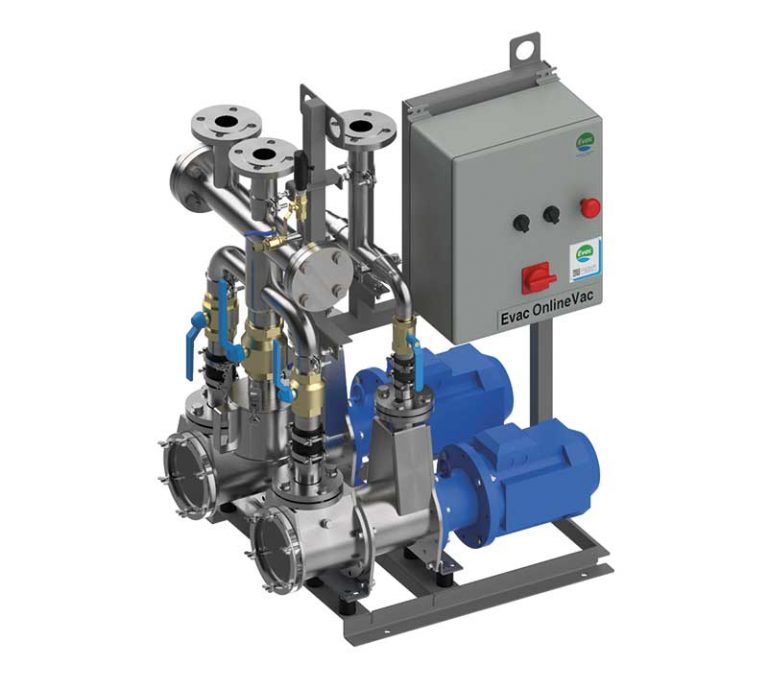 Evac OnlineVac
The Evac OnlineVac units are ideal for black and gray water collection on board small to medium size vessels, making them an excellent option for small to medium passenger or Navy ships. The Evac OnlineVac is a high quality stainless steel, low-maintenance online vacuum generation unit that macerates sewage and generates the vacuum required for the discharge process.
Ideal for black and gray water collection on board small to medium size vessels
Reliable operation
Low maintenance
Lightweight, with an extremely small footprint (1 m2 / 10.76 ft2)
Robust construction
Reliable operation
Low maintenance
OnlineVac 16
OnlineVac 26
OnlineVac 32
OnlineVac 52
OnlineVac 78
Vacuum capacity: 16m-78m3/h
Discharge capacity: 1-3 x 9m3/h / 5m lift head (capacity / lift head curve available on demand)
Nominal power:
1,8 – 10,5kW
Manifold / piping: AISI 316L
Weight:
Dry:135 – 400kg
The Evac OnlineVac generates vacuum and transports sewage with a special type of helical screw called liquid ring pump. It features extra-strong bearings and heavy-duty mechanical seals and features an electric motor with an IEC flange connection. The pump and piping is made from high quality corrosion resistant stainless steel and features a transparent window on the inlet for condition monitoring.
In a system with an Evac EasyVac unit, vacuum generation is controlled by a vacuum sensor and the PLC. Pumps can be combined from a single V16 up to three V26 pumps for a wide range of vacuum capacities, voltages available from 24V DC (f.ex. photovoltaic installations) to 690V 60Hz AC
Special models available with anti-magnetic and/or shock resistance features for Navy, please contact for more information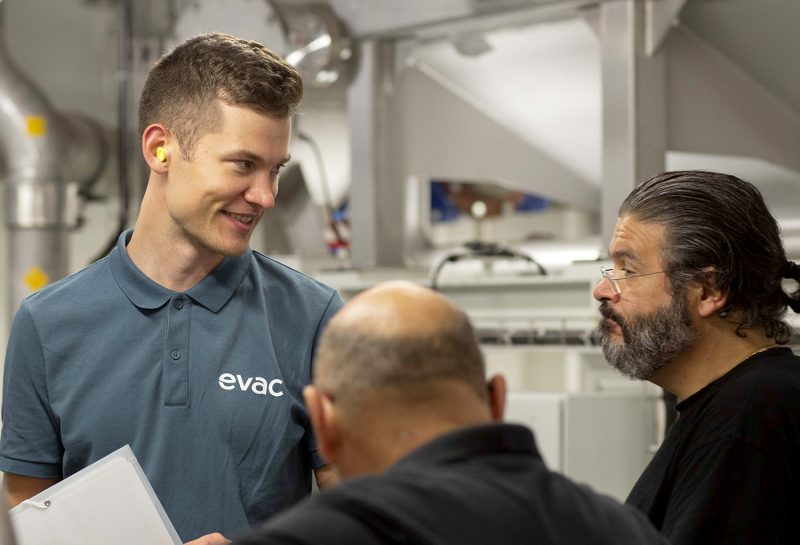 Evac Lifecycle Management
For all our systems and solutions, we offer a comprehensive portfolio of services throughout the operational life of the delivered solution or equipment.
See all our other products for vacuum solutions