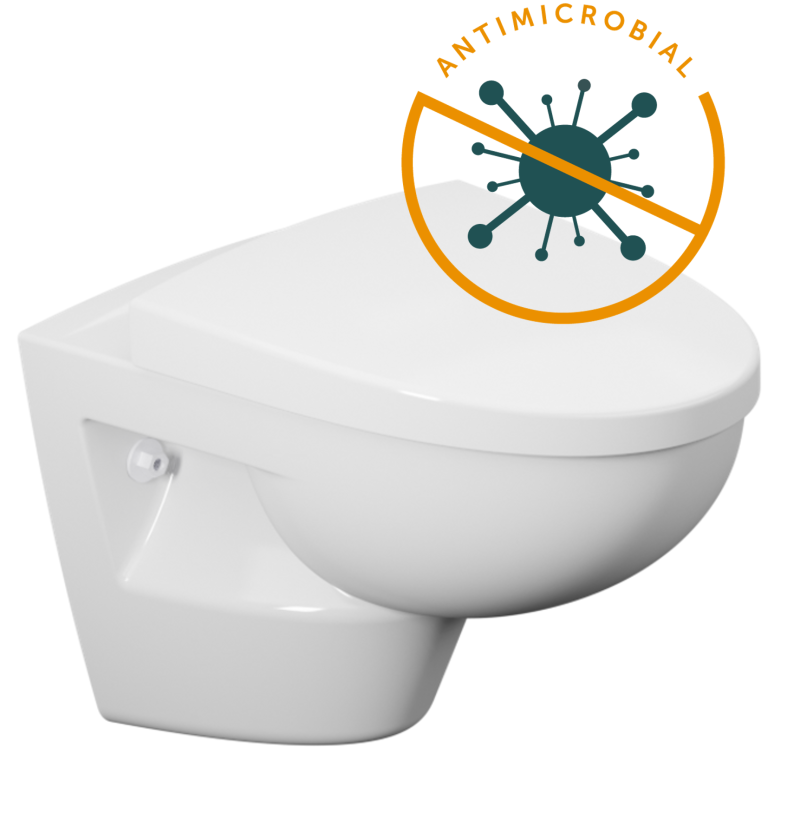 Evac Optima 5S toilet
The Evac Optima® 5S is the next generation, ultra-silent vacuum toilet. The noise level of flush operation, 66db(A), is up to two times lower compared to other solutions on the market. The significant noise reduction will make visits to the toilet much more pleasant and is the optimal choice for passenger vessels and hospitality sector.
Ultra-silent solution
Extra-hygienic antimicrobial materials
Reliable operation with flush memory
New ultra-silent solution – quietest flush operation on the market with only 66db(A).
New extra-hygienic Anti-Microbial materials and sealed seat cover to keep everything clean and silent.
Reliable operation with flush memory and vacuum-guard technology.
Low fresh water consumption (1.2 l/0.4 gal. per flush)
Evac Optima 5S wall
Evac Optima 5S EN1717 wall
Water consumption:~1.2 ± 0.15 l/flush (water pressure: 4 bar, vacuum: -0.4 bar)
Air consumption: 60 ± 10l/flush (normal atmospheric air)
Water pressure: 3….10 bar
Operating vacuum: -0.3…-0.6 bar
Dimensions: 550 x 540 x 395
Weight: 21 / 24kg
Sound level: Up to 66dB(A)
With the Evac Optima® 5S there are no overflows or unflushed toilet bowls caused by a temporary loss of vacuum – the control unit with flushing memory ensures that there is sufficient vacuum for flushing before allowing the flush to be performed. Both the water consumption and flushing time can be adjusted.
The seat can withstand weights of up to 280 kg and is resistant to cigarette burns and scratches. For improved hygiene the Evac Optima® 5S is available as standard with antibacterial seat and pushbutton to provide extra protection against a wide range of bacteria.
The Evac Optima® 5S vacuum toilet is available as a wall-mounted model and we also offer USPH, Autoflush, B15 rated fire-resistant and EN1717 versions. Seat & Cover is as standard with soft-closing version.
In addition to featuring a new silencer technology, hygiene has been improved with new sealed seat cover which combined with the antimicrobial provide extra protection against a wide range of bacteria.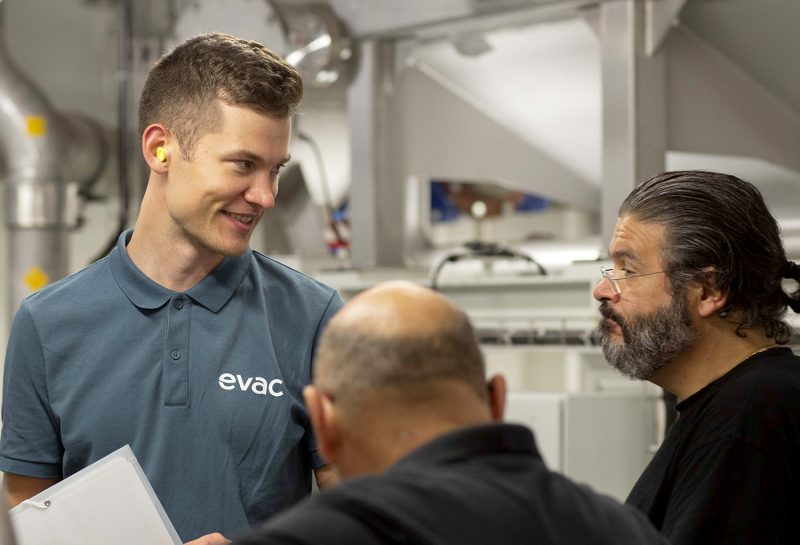 Evac Lifecycle Management
For all our systems and solutions, we offer a comprehensive portfolio of services throughout the operational life of the delivered solution or equipment.
See all our other products for vacuum solutions