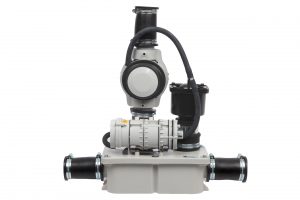 Evac Vacuum Interfaces for marine industry
Evac Vacuum interface valves (VIVs) are used to connect gravity-based appliances to a vacuum sewage system. Whilst the Evac vacuum toilet is an integral part of the system, the system will also accept waste from all other gravity fixtures, including hand basins, baths, urinals, sumps, and showers. It does this using vacuum interface valves. The VIVs allow standard bathroom fittings to be connected to the vacuum drainage system in new-build projects, while eliminating the need to replace existing fittings in refurbishment projects.
Connects gravity-based appliances to a vacuum sewage system
Fully pneumatic – no electricity required
Quiet and reliable operation with proven design
Easy to design system, no need to run parallel gravity lines
Fully automatic – no electricity required
Corrosion resistant tanks
Quiet and reliable operation with proven design
Evac Vacuum Interface 2l
Evac Vacuum Interface 5l
Materials: PP, AISI316L
Connection: DN40
Max flow rate at -30 kPa:1.20l/s
The Evac vacuum interface valve unit works in a similar way to the Evac vacuum toilet. The activator is triggered when a static head of 80 mm has accumulated in the graywater tank. This then transfers the operating vacuum to the plunger diaphragm, opening the discharge valve for three seconds. When the level of liquid in the tank reaches approx. 80 mm, the cycle is repeated. Flushing can only occur when there is sufficient operating vacuum (over -25kPa). The whole operation is automatic and no electrical connections are required.
The tank of the 2 litre unit is made of polypropylene, and the tank of the 5 litre unit is made of corrosion resistant AISI 316. Both of the vacuum interface valves make use of the proven Evac pneumatic flush mechanism with flush memory and vacuum sensor technology. No electricity is needed.
Versions available for either downward or riser connection, special versions available on request with larger tank sizes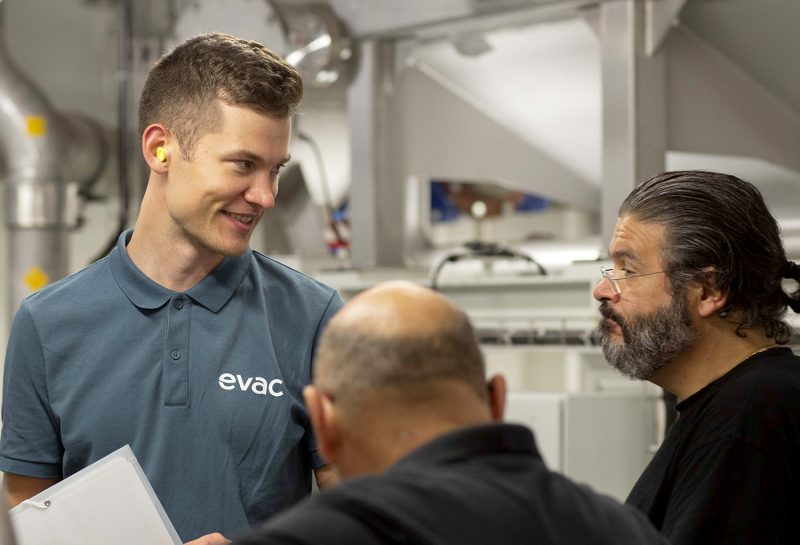 Evac Lifecycle Management
For all our systems and solutions, we offer a comprehensive portfolio of services throughout the operational life of the delivered solution or equipment.
See all our other products for vacuum solutions