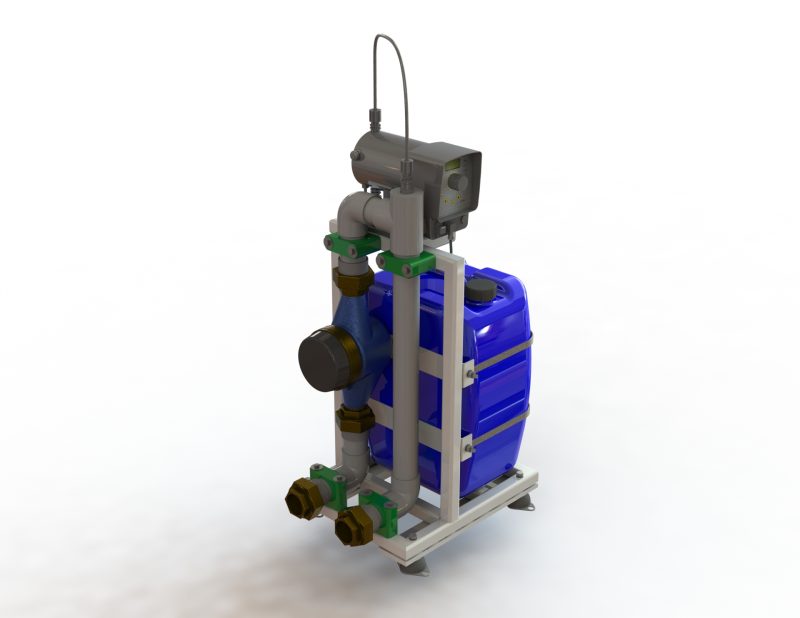 Chlorine dosing unit
Our chlorine dosing unit can be integrated into any fresh water system. By measuring the incoming fresh water by means of the inbuilt water meter, the unit proportionally doses chlorine into the fresh water to allow safe storage and consumption of the treated water. The unit is housed on a light weight powder coated skid for easy installation and maintenance.
Fast-acting form of water sterilization
Can be integrated into any fresh water system
Simple operation
Skid mounted.
Automatic chlorine dosing operation
Fast-acting form of water sterilization
Simple operation
Concentrated chlorine of around 2ppm is added to the feed water. Chlorine demand is roughly 1.5ppm. This equals 0.5ppm residual for storage. After the reaction and natural decay of the chlorine, the residual free chlorine should be 0.2ppm at the outlets.
As water passes over the flow meter a signal is emitted to the dosing pump. Once the pump receives the signal, small amounts of concentrated chlorine is pumped into the fresh water line to maintain the residual chlorine levels of 0.3ppm.
Using a chlorine test kit at the outlets of the system we can measure these levels and make adjustments using the simple keypad. From here we can increase/ decrease the frequency or amount of chlorine dosing to match the system requirements.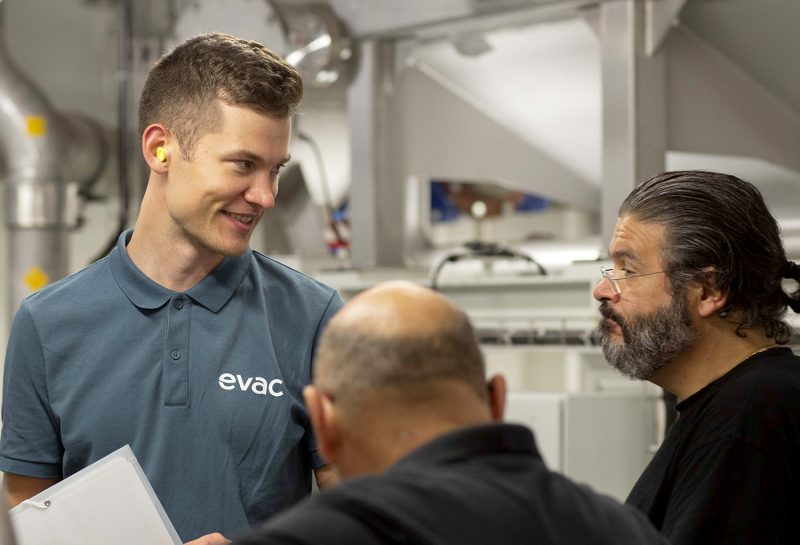 Evac Lifecycle Management
For all our systems and solutions, we offer a comprehensive portfolio of services throughout the operational life of the delivered solution or equipment.
See all our other products for fresh water generation