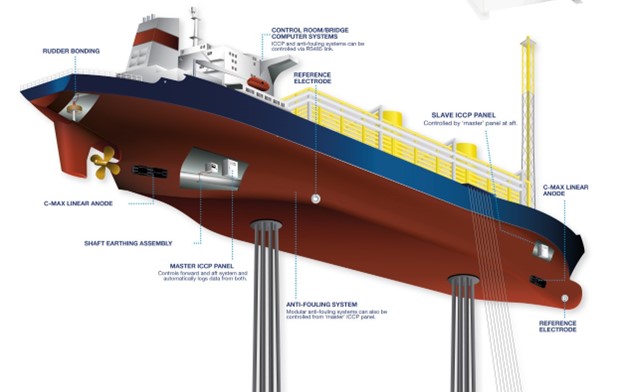 Cathelco® ICCP offshore system
Cathelco has the ideal ICCP offshore system for offshore platforms, jack-up rigs, and semi-submersible FPSOs or FSOs and has world-leading expertise in the system design of such structures for optimal performance. Newbuild or retrofit the Cathelco ICCP design will incorporate the need to prolong periods of operation without dry-docking, careful consideration of anode and reference cell placement to avoid 'shadowing' and optimal current distribution.
ICCP system design will also consider current drain from such things as mooring chains or if the level of protection needs to be adjusted according to whether the structure is in transit between locations or operating at working draft in cases like semi-submersibles.
ICCP system for offshore oil and gas industry
Reduced fuel costs
Lifetime warranty
Prolong hull life and integrity
Reduced hull maintenance
Reduced fuel costs
Greener solution to sacrificial anodes
Self Regulating automatic system with minimal human intervention required
Multi-zone system available up to 1000A each
Specialist controllers with Ethernet
RS485 communication
To ensure that the structure is protected the potential needs to be measured against a known value. Cathelco uses high-purity, high-stability Zinc or Silver reference cells mounted through the structure to measure the potential difference between the reference electrode and the structure. These reference electrodes are electrically isolated from the hull and constantly feed the hull potential back to the control panel.
The control panel is a variable source of DC power that constantly monitors the hull potential via the reference electrode and automatically adjusts the output current to the anodes to ensure the hull remains cathodic.
Cathelco utilises specialist controllers which can be flash programmed and have a monitoring software program that can be run from a PC which allows the user to monitor the controller in real-time and to download the daily and alarm log files. Systems can be controlled from any individual reference cell connected to the unit or by an average value from any part of reference electrodes. The panel can measure up to 7 individual anode outputs and the total current to all anodes whilst the display indicates the output voltage to all anodes.
Recessed or surface-mounted anodes are used to conduct the DC protective current using the latest technology in ICCP anode coatings. Anodes have a long design life for extended periods of use and are fully diver changeable should they need to be replaced in service.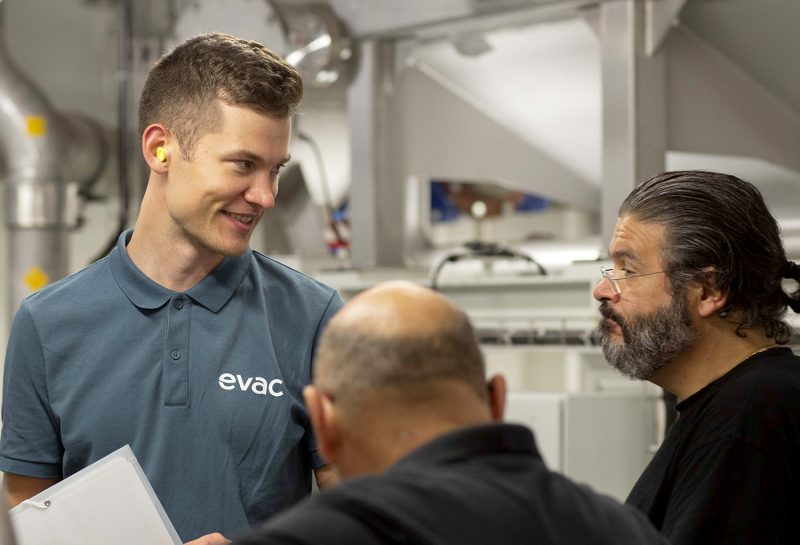 Evac Lifecycle Management
For all our systems and solutions, we offer a comprehensive portfolio of services throughout the operational life of the delivered solution or equipment.