Preventing maintenance and repair
Increase systems reliability to cut operating costs
Optimizing the lifetime performance
Evac's preventive maintenance programs are designed to give you peace of mind in the knowledge that systems are always checked and maintained to planned schedules.
This helps to control maintenance costs whilst also optimizing the lifetime performance of the systems, resulting in improved productivity by avoiding failures.
In every case, maintenance is performed by Evac authorized engineers with the latest technical know-how using 100% genuine Evac parts.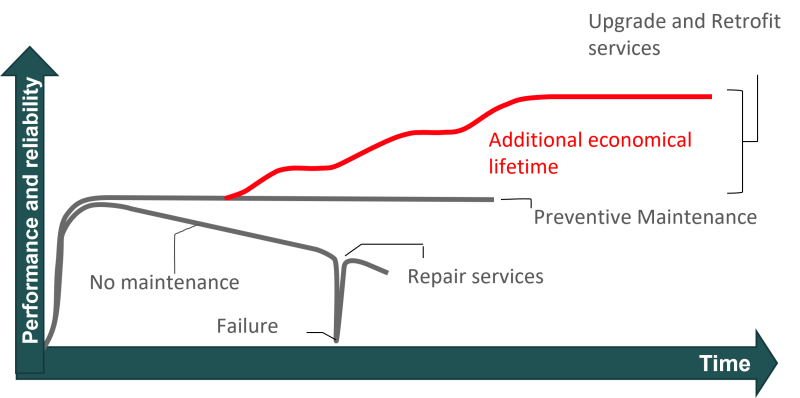 Repair service
When time is of the essence, our on-site engineers will provide a speedy response at the location you need.
The work will be carried out efficiently by a local Evac authorized engineer who will examine the root cause of the problem and take the necessary action using genuine Evac spare parts, where required.
On completion of the work, you will receive a detailed repair report.
Benefits
Systems are always checked and maintained to planned schedules
Improved productivity by avoiding failures
Less breakdown time
Lower operational costs with good planning