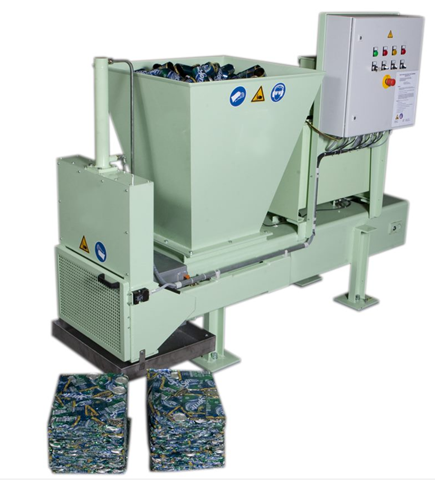 DD-10P and DD-20P tin densifiers
DD-10P and DD-20P are tin densifiers used for tins and cans. The unit provides a significant volume reduction by compacting the materials into bales. The bales keep their form after the processing and are easy to transport around on pallets. Small footprint and small bales are easy to handle also in small garbage rooms / areas.
Provides a significant volume reduction
More efficient logistics due to reduced volume
Small footprint
More efficient logistics due to reduced volume
Chamber Size 335 x 330 x 700
Press force 14 tons
Length approx. 480mm
Height approx. 1.900mm
Width approx. 730 mm
El. load 4 kW
Weight approx. 470 kg
Chamber Size 0.04 m3
Press force 30 tons
Length approx. 2.230 mm
Height approx. 1.720 mm
Width approx. 790 mm
El. load 4,5 kW / IP 54
Height 1.720 mm
Weight approx. 1.400 kg
Capacity 75 kg / h
The densifier is manually operated. The user will fill the chamberwith the cans to be compacted. After the chamber is full the operator presses the button starting the cycle.
The cylinders are generating a power pressing the compaction element towards the cans. This will remove the air / empty space from the product matrix and deforms the solid material to forced shape. After the compaction cycle more material can be fed in. The cycle is repeated until the untill the bale is ready and discharged.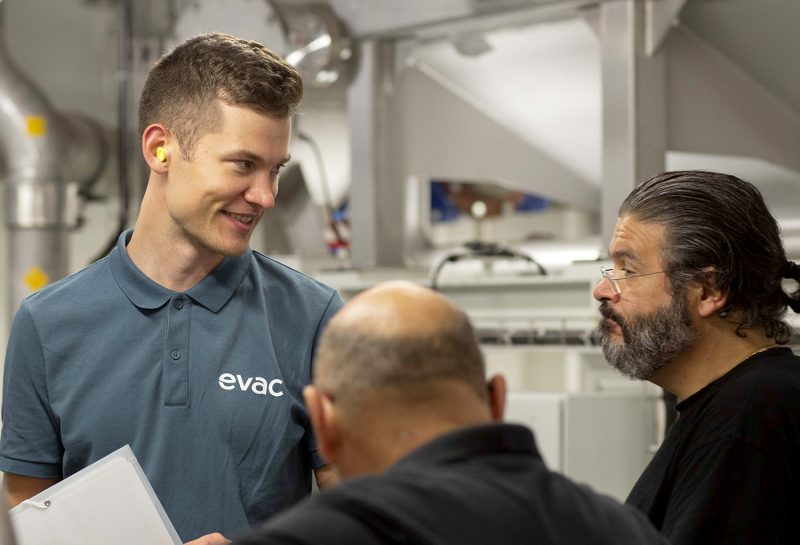 Evac Lifecycle Management
For all our systems and solutions, we offer a comprehensive portfolio of services throughout the operational life of the delivered solution or equipment.
See all our other products for dry waste treatment