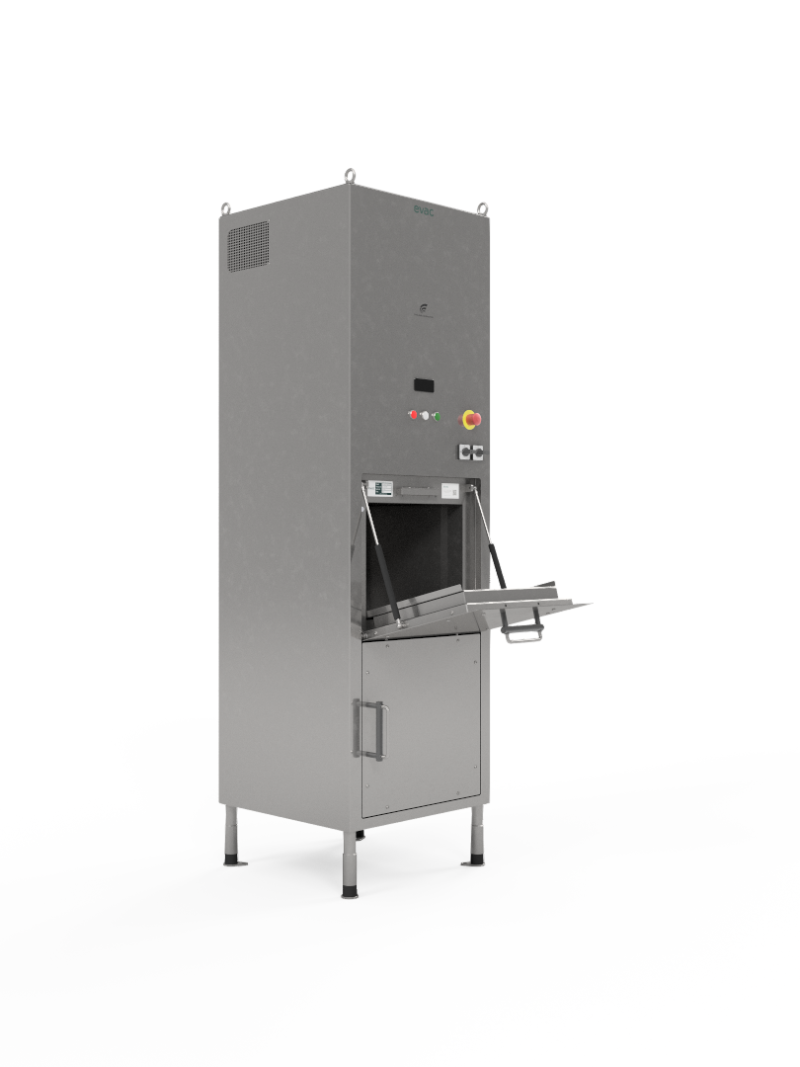 Evac® Cooling Compactor
The Evac® Cooling Compactor is a solution for food contaminated waste onboard yachts, which remains to be compacted and stored for landing. The cooling function keeps the waste in lowered temperature to decrease the biological activity and thus mitigate smell issues and other such inconveniences. In case the storage volume in the compactor is not enough, more cold storage can be provided by Evac cold storage cabinet URB-3.

The robust refrigerated sack compactor is designed for luxury yachts, the exterior and interior is stainless steel, and designed in accordance to USPH.
Strong compaction force minimizing the volume used for the waste storing
Compacted waste in bags which are feasible to handle manually
Silent operation, no disturbance in operation area
Electromechanical drive
Compaction of waste in durable plastic sacks
Built in refrigeration unit keeps waste at 4°C
Designed for location in galley area
Mitigates any unwanted smell from waste
Easy to install, maintain and safe to use
Refrigerated storage can store additional sacks
The unit is operated by electromechanical press unit. The operator shall put the waste into the baling chamber and close the door. After activating the unit by pressing start button, the compactor does the pressing cycle limited by the limit switch/force sensor depending which one shall be first activated.

The waste is compacted into the plastic sack which is placed into the steel container in the cooled bottom part of the compactor. The compacted waste is stored in the plastic sack until offloading.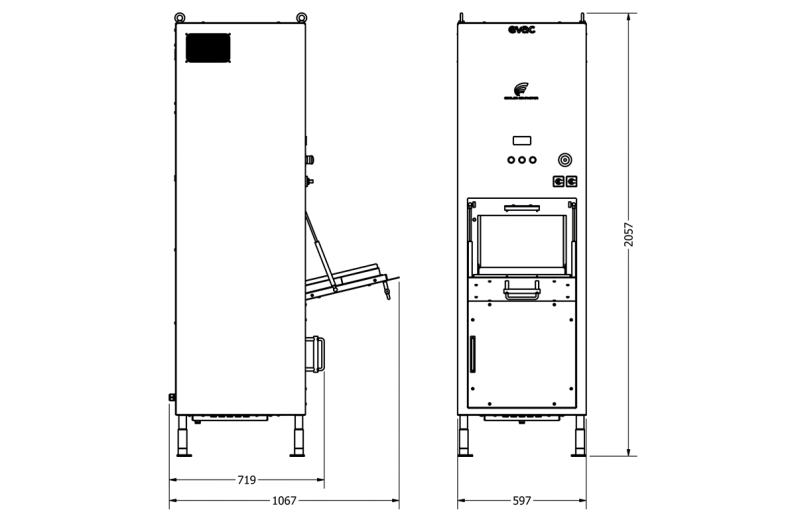 | | | |
| --- | --- | --- |
| Total inner volume: 180 liters | | |
| Container nominal volume: 70 liters | | |
| Maximum press force: 10 metric tons | | |
| Maximum noise level: 55 dB (A) | | |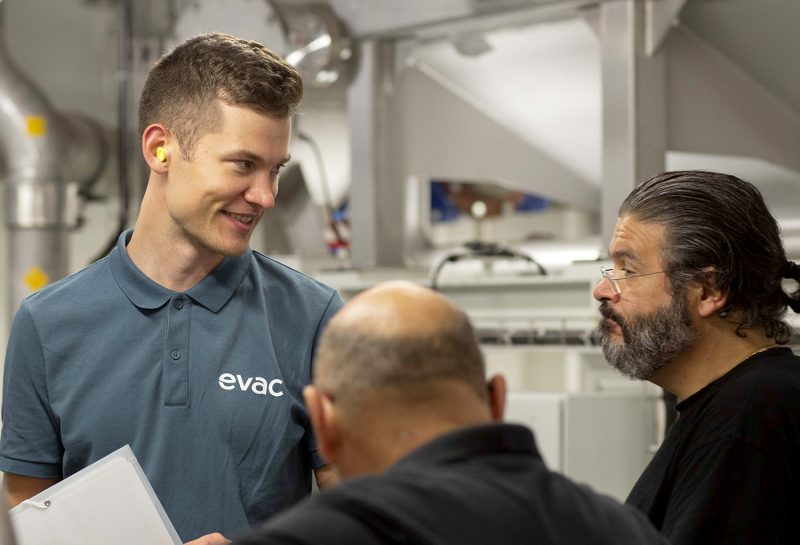 Evac Lifecycle Management
For all our systems and solutions, we offer a comprehensive portfolio of services throughout the operational life of the delivered solution or equipment.