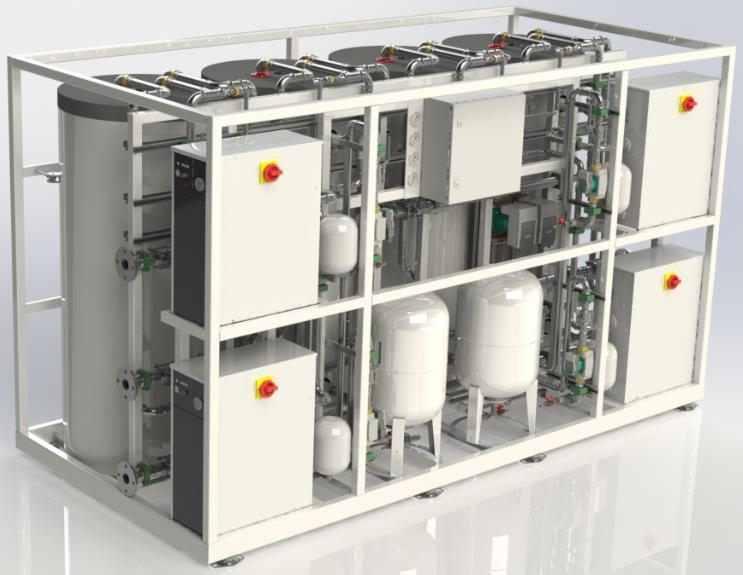 Evac® Hot water systems
Evac hot water systems are energy efficient, modern and a compact alternative to conventional large storage tanks with heating elements.
Our custom-made solutions are designed to suit even the most challenging of retrofit installs. Each component is carefully selected to use the highest quality materials whilst having the flexibility to be carried by hand to the end location through challenging access points. The skids are designed to be easily dismantled and re-assembled on site to suit existing foundations.
Our skid-mounted solutions are also ideal for new build vessels, offering the same plug-and-play design characteristic of all our products. The designs utilize our efficient coiled cylinder technologies, able to deliver up to 81kW per cylinder.
Compact, energy-efficient hot water storage design
Can be fitted with an energy recovery unit
Easy operation and maintenance
Compact, energy-efficient and modern hot water storage designs.
Can be fitted with an energy recovery unit that takes waste heat from the vessel's engines and generators and uses it to maintain temperature of hot water cylinders.
Systems can be tailored to the vessel with bespoke, modular designs.
Our cylinders are constructed of 2101 Duplex stainless steel and utilise dual high recovery heating coil technology.
Designed for ease of operation and maintenance.
Cylinders able to input large amounts of heat energy (up to 81kW) through the large surface area offered by the dual coils; 1.5m2 of heating surface area on each coil.
Our hot water systems come in single, duplex, triplex or quad cylinder configurations to meet a variety of system requirements.
Our systems come in single, duplex, triplex and quad cylinder configurations.
Evac HW systems use intelligent, 7-staged modulating boilers , inputting only the kW necessary to achieve system preset temperatures.
Evac also offers heat recovery as a system option, using waste heat from the vessel's engines or generators. When utilised, heat recovery is used as the primary heat source. This solution includes an innovative heat recovery controller and motorised ball valve; the controller allows for full control with a touch screen display. Moreover, it automatically monitors the performance of the heat recovery line and controls the heat inputted into the cylinder(s) using the motorised ball valve(s).
When used in conjunction, our heat recovery system and indirect modulating boiler technology offer exceptional hot water control and energy efficiency.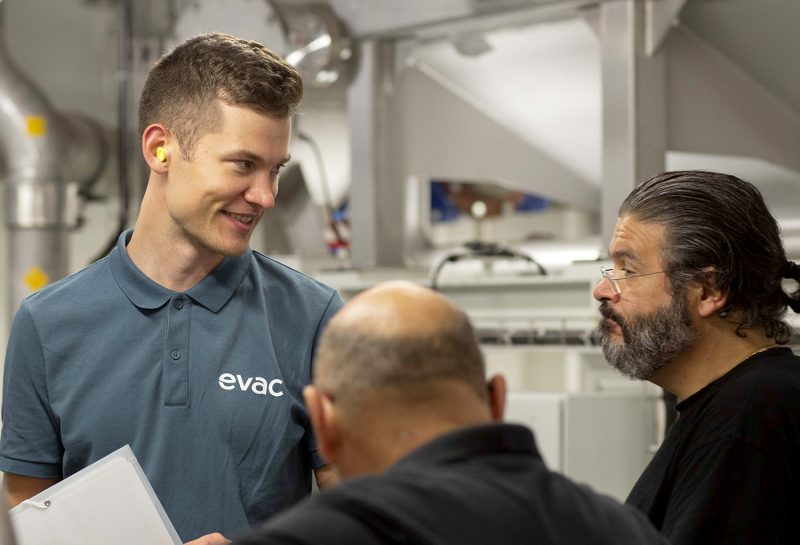 Evac Lifecycle Management
For all our systems and solutions, we offer a comprehensive portfolio of services throughout the operational life of the delivered solution or equipment.
See all our other products for fresh water generation