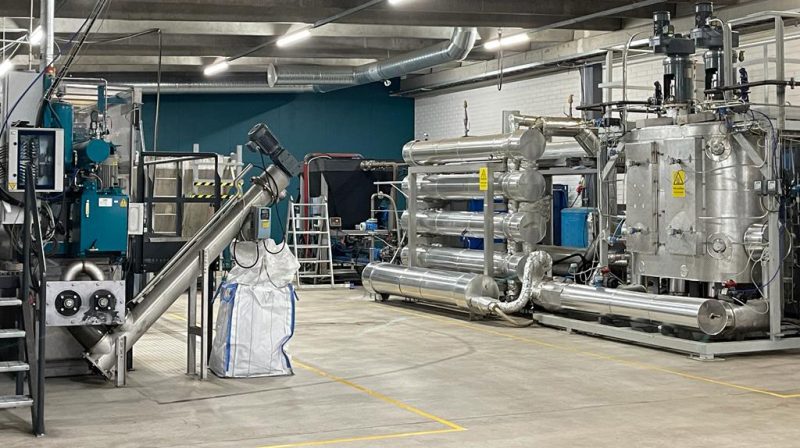 Evac HydroTreat
Evac HydroTreat® is an innovation that revolutionizes the handling of organic wet waste onboard vessels. The novel innovation remarkably decreases the vessel's environmental footprint; it provides a safer, more sustainable way to deal with organic waste streams, such as food waste and bio sludge, without emissions or plastic waste to the sea or gas emissions into the atmosphere.

The hydrothermal carbonization (HTC) process for wet organic waste handling transforms food waste and biosludge into biochar. The biochar is sterile, stable, and easy to store onboard the ship while offering several opportunities to be utilized once landed.
Game-changing product for organic waste treatment
No harmful emissions into the atmosphere or sea
Available for passenger vessels of most sizes
No emissions into the sea or to the atmosphere
Extremely energy-efficient process
Turns waste into a valuable product
Modular design, suitable for passenger vessels from approx. 500 people on board all the way to ships with 8000 people on board.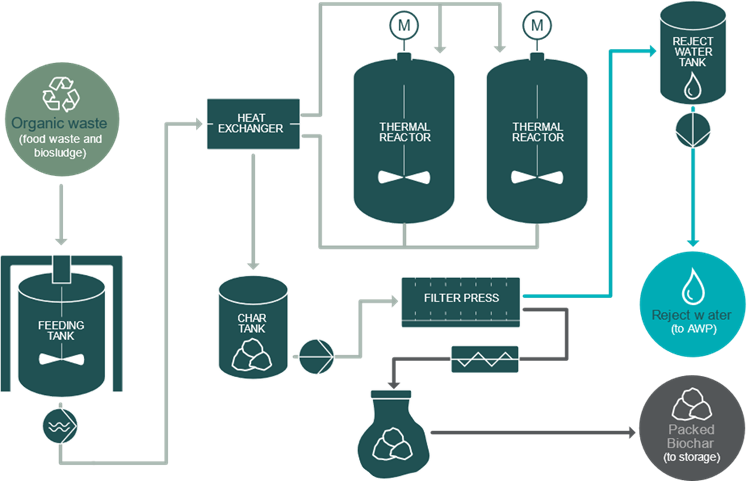 In hydrothermal carbonization (HTC), wet organic waste is processed at temperatures of approximately 200 °C. The heat causes a chemical reaction, where the waste materials break down into a solution with loose water and material commonly known as biochar. The water can be mechanically dried, leaving two streams – water and dry solid biochar. The water can be treated in the ship's existing AWWP, and the biochar is easy to land when the ship comes to port.
The heat in the system is retained with heat exchangers, making the system extremely energy efficient to operate. HTC is a non-incineration process, meaning no exhaust gases are generated in its operation. With an easily scalable modular design, the Evac HydroTreat is a suitable solution for passenger vessels of almost all sizes.
Organic waste to valuable material
Wet waste consists of food waste from restaurants, crew galleys, and bio-sludge from wastewater treatment. Troublesome storing and landing a massive amount of waste makes onboard treatment an attractive option. By using Evac HydroTreat® the volume of wet organic waste can be decreased up to 90%.
In the Evac's HTC process, organic material with high water content is exposed to increased temperature. The heat launches a chemical process, where the feeding material breaks down into carbon molecules. The resulting carbon and water mixture can be easily dried, leaving solid material called biochar. With a high carbon content, biochar acts as a carbon capture and storage. The stream of reject water is treatable in a wastewater treatment system.
Evac HydroTreat waste management process
Over 80% decrease in CO₂ emissions
The energy consumption of Evac HydroTreat® is just a fraction of a conventional waste handling process with thermal dryers. Adding to that the fact that the process does not involve any incineration, means that HydroTreat® produces only a small portion of CO2 emissions.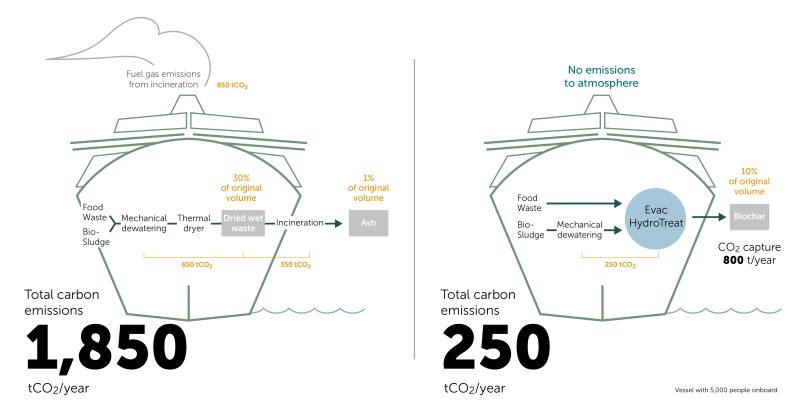 Protecting life below water
When using HydroTreat®, ships no longer need to release the waste into the sea, incinerate it or pay high fees for landing it at the port. Additionally, there are no limitations on when and where the process can be operated. Biochar can be treated as regular waste when landing.
Sustainable waste management for passenger vessels
Evac HydroTreat® is available for most passenger vessels, from small expedition vessels all the way to the largest cruise ships. The solution helps to reduce the fleet´s environmental footprint and meet the MARPOL Annex IV and V regulations.
Evac HydroTreat® process is also suitable for land-based solutions, where organic side streams are generated.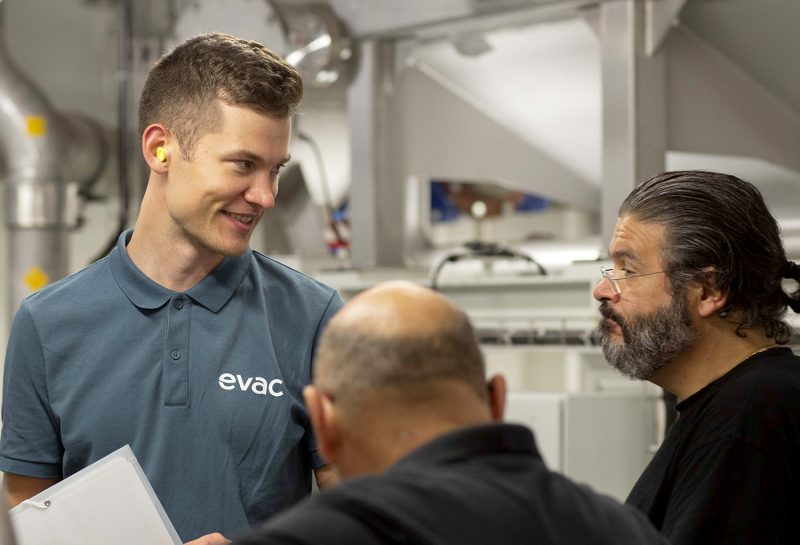 Evac Lifecycle Management
For all our systems and solutions, we offer a comprehensive portfolio of services throughout the operational life of the delivered solution or equipment.