Evac® ROSYS, custom-made reverse osmosis desalinator
Evac® ROSYS reverse osmosis desalinators are reliable systems for the generation of freshwater. They can be configured for freshwater production capacities of between 20 and 1,200m³ per day. Evac's core area of expertise is custom-made reverse osmosis plants that fit into any available space on board.
Reliable system for the generation of freshwater
Energy efficient
Tailormade for your specific application
Energy efficient
Tailor made for your specific application
User-friendly control interface
Automatic backwashing of multimedia filters without interrupting freshwater production
High-pressure piping constructed from seawater-resistant duplex steelLong membrane lifetime enabled by automatic flushing after each shutdown
Fast, professional service available around the world via our global network of service centers
Fast, reliable spare parts delivery through our extensive global distribution network
The pre-treatment process consists of multimedia filters and is designed to be low maintenance with minimal membrane cleaning, which ensures a longer membrane lifetime. Evac reverse osmosis technology is suitable for both new-build projects and retrofit or modernization of existing freshwater plants. For marine applications, we can offer of existing systems as well as full system construction while a vessel is at sea. Our full-service offering includes design, construction, delivery, and after-sales support, as well as installation supervision, testing, commissioning, and plant optimization.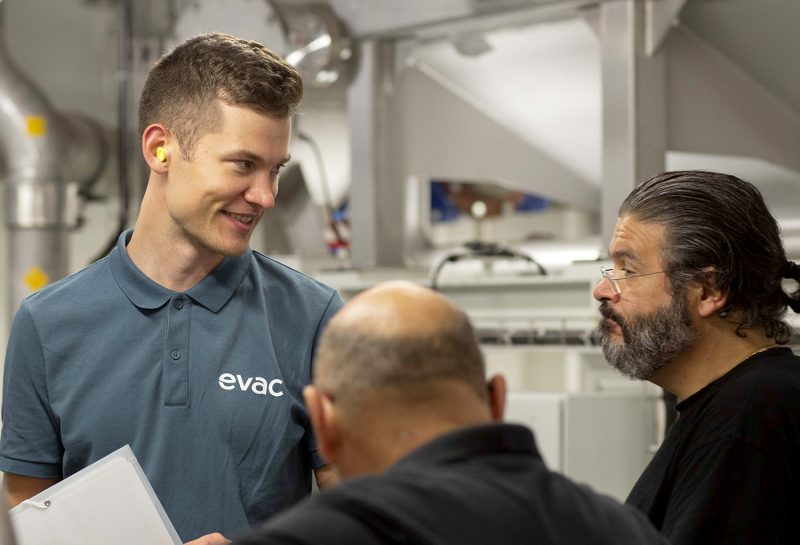 Evac Lifecycle Management
For all our systems and solutions, we offer a comprehensive portfolio of services throughout the operational life of the delivered solution or equipment.
See all our other products for fresh water generation