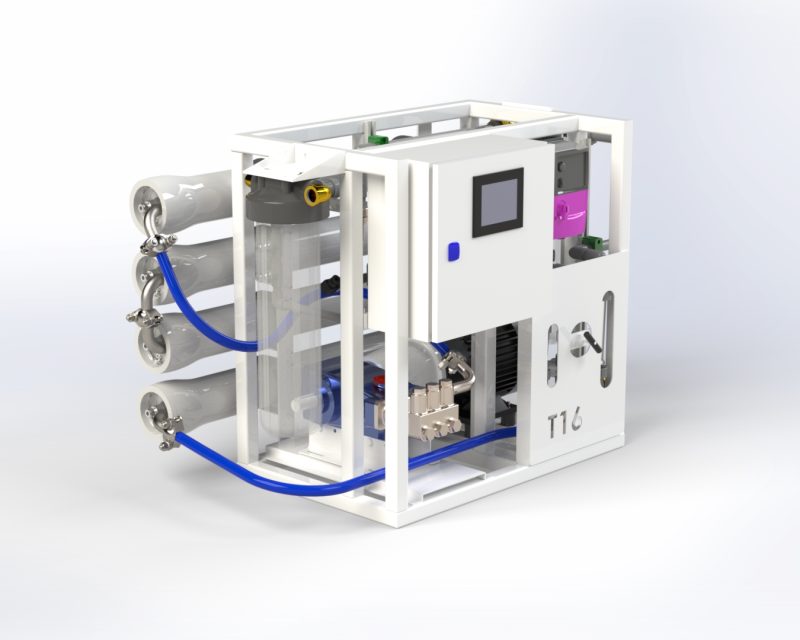 Evac T8-T16 reverse osmosis desalinator
This new medium duty range of 'Ton' desalinators has been built to a space saving design and incorporates numerous features for ease of operation.
The models are completely automatic with salinity testing and 'dump' features as standard, plus flow meters for monitoring input feed and product water generation. In addition, there are a range of optional features including media prefilters and product softening filters.
This unit has been a very reliable 'workhorse' for a variety of vessels including superyachts, naval vessels, tankers and other commercial vessels. The versatile frame allows for optional extras to be easily attached such as a fresh water flush, UV sterilizer or chemical cleaning tank.
Suitable for small to medium sized vessels
Reliable operation
Completely automatic model
Suitable for the requirements of small to medium sized vessels
including commercial tankers, fishing craft and yachts.
Automatic salinity control and 'dump' feature.
Small footprint – modular or skid mounted.
Durable construction – enclosed in powder coated aluminium alloy frame.
Flow meters for monitoring input feed and product water generation.
Optional remote control from the bridge.
Optional extras include media filter and product softening filter, fresh water flush, UV sterilizer, chlorine dose unit, chemical dosing unit.
The system consists of a control frame which can fit together with various 'pre' and 'post' treatments to customers' requirements for versatile installation.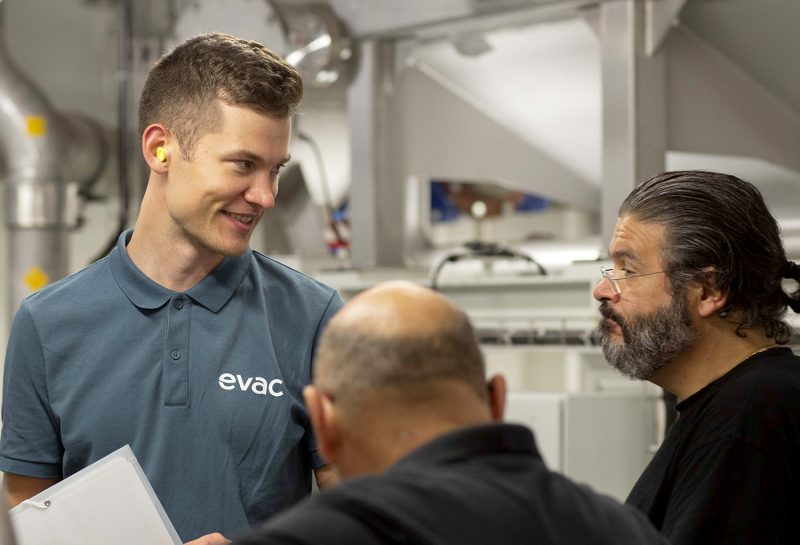 Evac Lifecycle Management
For all our systems and solutions, we offer a comprehensive portfolio of services throughout the operational life of the delivered solution or equipment.
See all our other products for fresh water generation