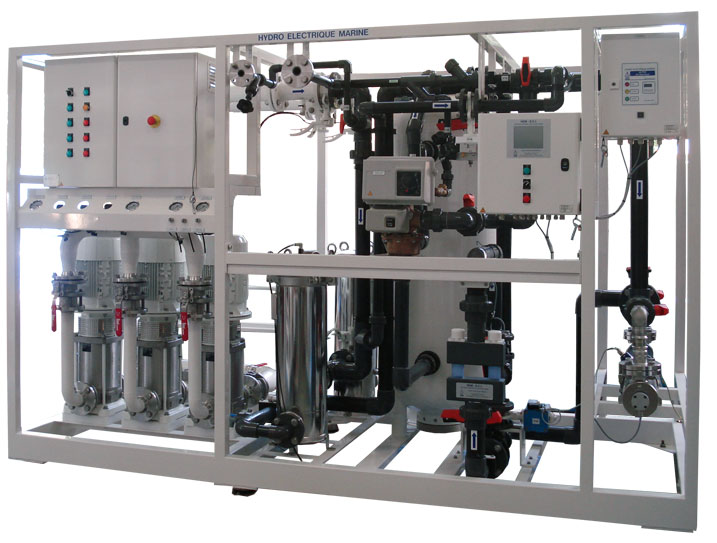 HEM® Hydrophore system
This new electronically controlled hydrophore system incorporates state-of-the-art frequency drives, pumps and control technology to provide responsive and reliable water distribution for yachts.
A complete fresh water treatment solution
Designed for superyachts
Minimal space requirements
Minimal space requirements
Easy installation – two hydraulic couplings and one electrical connection
Inlet and outlet manifolds permit left or right connections
Hydraulic assembly and all wetted pump parts are made from 316 stainless steel
Reliable multi-stage pumps with corrosion resistant bearing sleeves
System supplied as stand-alone or modular form for ease of installation
The use of variable frequency drives ensures smooth water pressure regulation, avoids any water hammer effects and greatly reduces the size of pressure reservoirs. Automatic rotation of lead pumps ensures even wear. In addition, several levels of redundancy ensure continuous system operation in the case of individual component failure.
HEM hydrophore systems always consist of at least two independent pumps, each with a dedicated variable frequency drive. Each pump is rated to be able to handle 70-80% of the peak demand at the design pressure. This means that the system will operate comfortably with only one pump running for most daily usage, the second pump being used as an assist pump in peak periods.
Redundant pump sets
In a duplex system (two independent pump sets), the normal operating mode consists of a master pump and slave pump. The master pump controls the delivery pressure by varying the pump speed continuously according to a pressure feedback signal. The slave pump can be programmed as a fixed-speed assist pump or as a speed controlled pump with a pressure setpoint lower than the master pump. The frequency controllers are programmed in such a way that each one can take over the master function should one controller fail.
Redundant pressure sensors
Each variable frequency drive has a dedicated redundant pressure transducer circuit and can individually control the system in case of emergencies.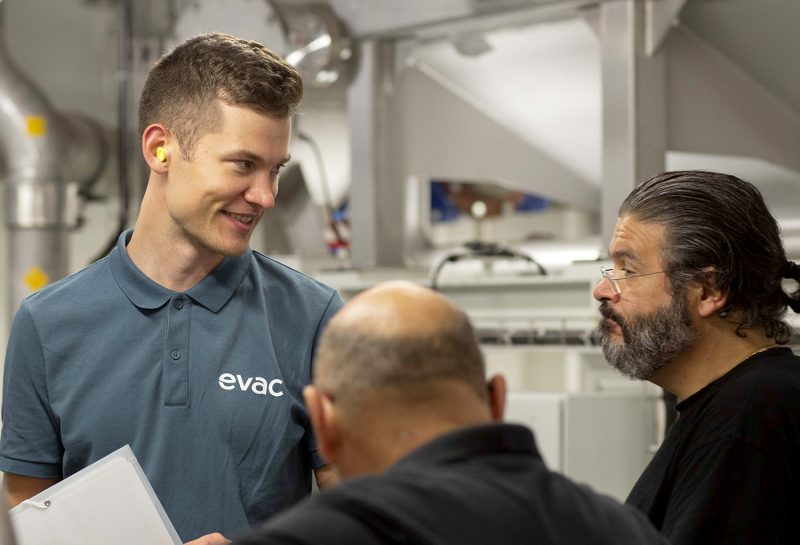 Evac Lifecycle Management
For all our systems and solutions, we offer a comprehensive portfolio of services throughout the operational life of the delivered solution or equipment.
See all our other products for fresh water generation