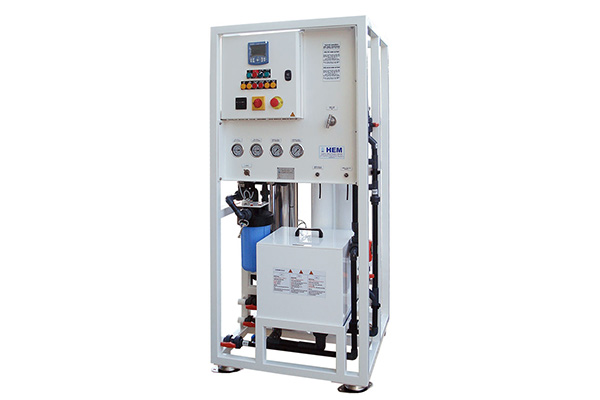 HEM® Puro RO water demineraliser
The HEM® Puro RO unit produces up to 1.5m³/hr (32 ltr/min) at a maximum salinity of 25 ppm TDS.
These units are specially designed to produce demineralised water which can be used as technical water, most frequently for washing down the hulls of yachts, especially if they are of a dark colour.
This saves a lot of manpower and time when it comes to the hull washdown, since the demineralised water leaves no streaks or traces.
Produces demineralised water
For superyachts and expedition cruise vessels
Saves time and effort on hull washdown
HEM Pure R.O.
Softened shore water as feed
RO water as feed
Feedwater from ship's tank
40 LPM
40 LPM
Permeate flow
25 LPM
32 LPM
Operating range
5-35 deg C
Feedwater pressure
0.5 – 4 bar
System operating
pressure
10-16 bar
Max operating pressure
18 bar
Permeate nominal quality
5 ppm TDS
Permeate max TDS
25 ppm TDS
Main motor drive
Shaft power: 2.2Kw 400V 50 Hz 3 phase
Feedwater
Supplied by ship's hydrophore system
Recovery Rate
65%
80%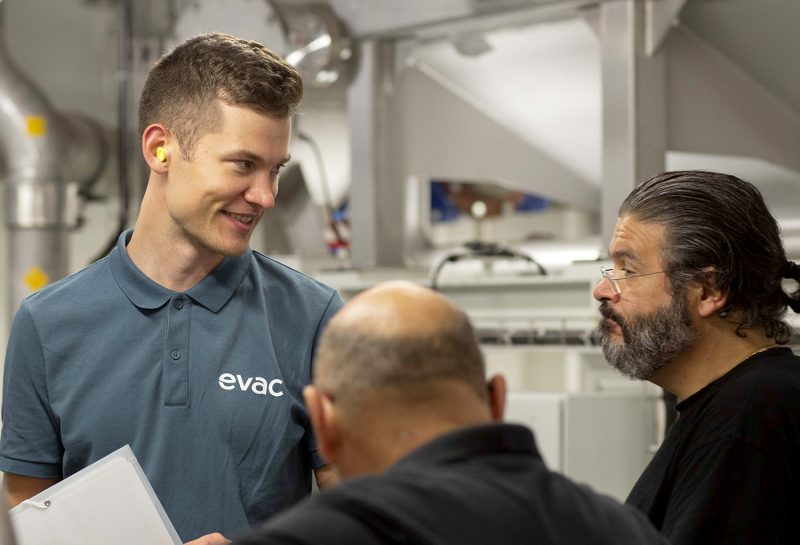 Evac Lifecycle Management
For all our systems and solutions, we offer a comprehensive portfolio of services throughout the operational life of the delivered solution or equipment.
See all our other products for fresh water generation