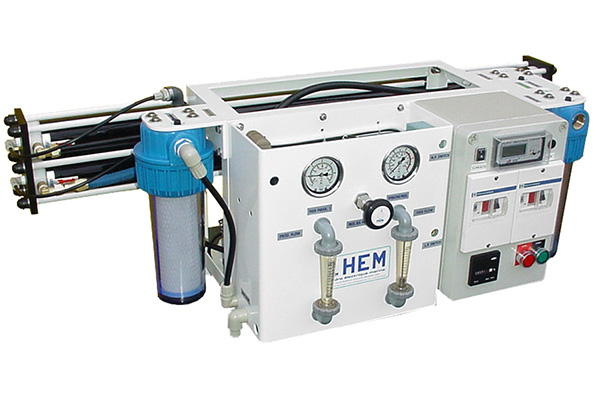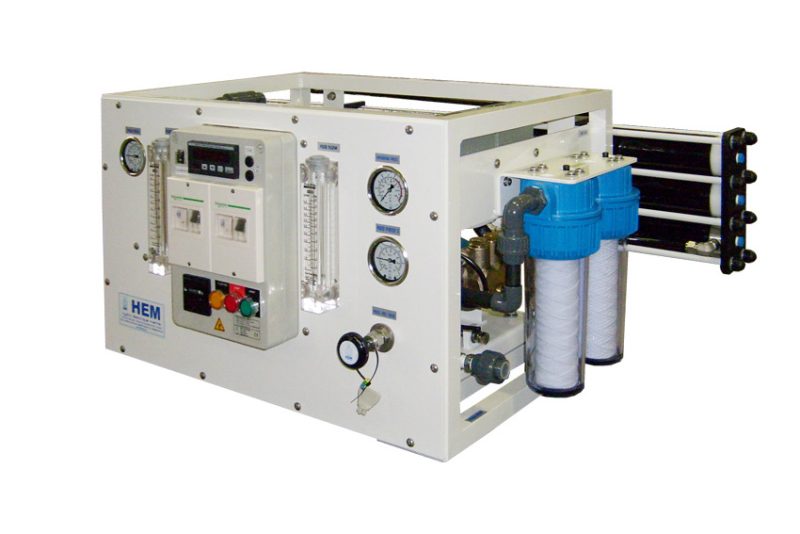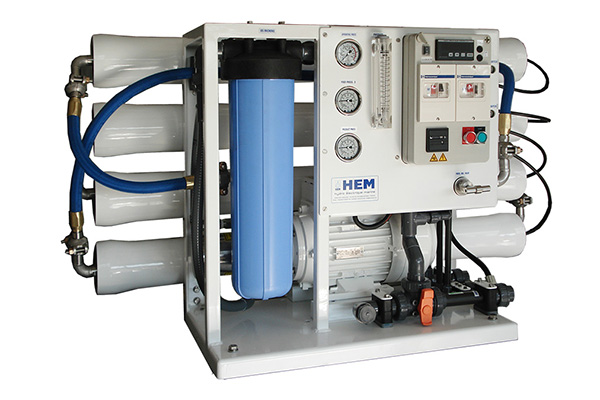 HEM® Reverse osmosis desalinator, series 20-38
The HEM® Series 20 system is designed for small yachts where space is very limited. The system is available as a monobloc unit enclosed in an aluminium frame. This is compact without being inaccessible for routine service, and allows for fast, simple installation. It can also be supplied in modular form, as seven smaller modules with a completely preplumbed and electrically preconnected main panel for flexible installation.
The HEM® Series 25 system is designed for medium sized yachts where a heavy duty unit is required, but one which is compact. Over the years, these units have supplied millions of tons of water for yachts all over the world. The system is available in modular or frame configurations to suit the available space.
The HEM® Series 30 was designed to fit the gap between the Series 25 and 40 units, where a higher production than the series 25 is required, but space for the Series 40 is not available.
The HEM® Series 30 uses the 4 inch membrane which gives flows of 375/541/625 litres/hour for the three different models. The framed unit is very compact, whilst still providing unusually good access to all system parts for servicing.
The modular unit does not take up much more space than the Series 25, but gives up to three times the output. A sand filter is strongly recommended if space is available, as the system has a high feedwater flow.
From 1900 to 15 000 litres fresh water per day
Designed especially for yachts
Available in frame or modular form
Available in frame or modular form.
Brine and product water flow meters.
Automatic shutdown by system under/over pressure.
Controls include hour meter, thermal protection for LP/HP pumps, remote alarm connections, digital permeate quality indicator.
Automatic salinity control and 'dump' feature.
Optional extras: prefilter system, sandfilter, semi-automatic flushing, UV steriliser.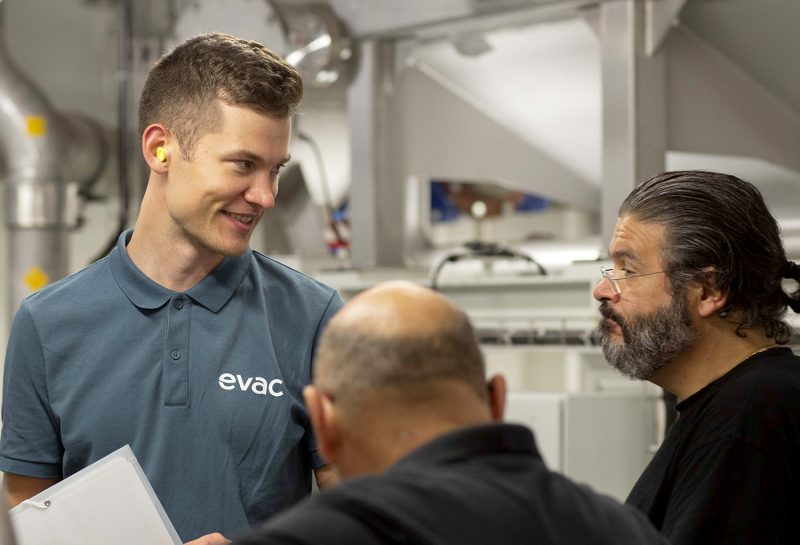 Evac Lifecycle Management
For all our systems and solutions, we offer a comprehensive portfolio of services throughout the operational life of the delivered solution or equipment.
See all our other products for fresh water generation