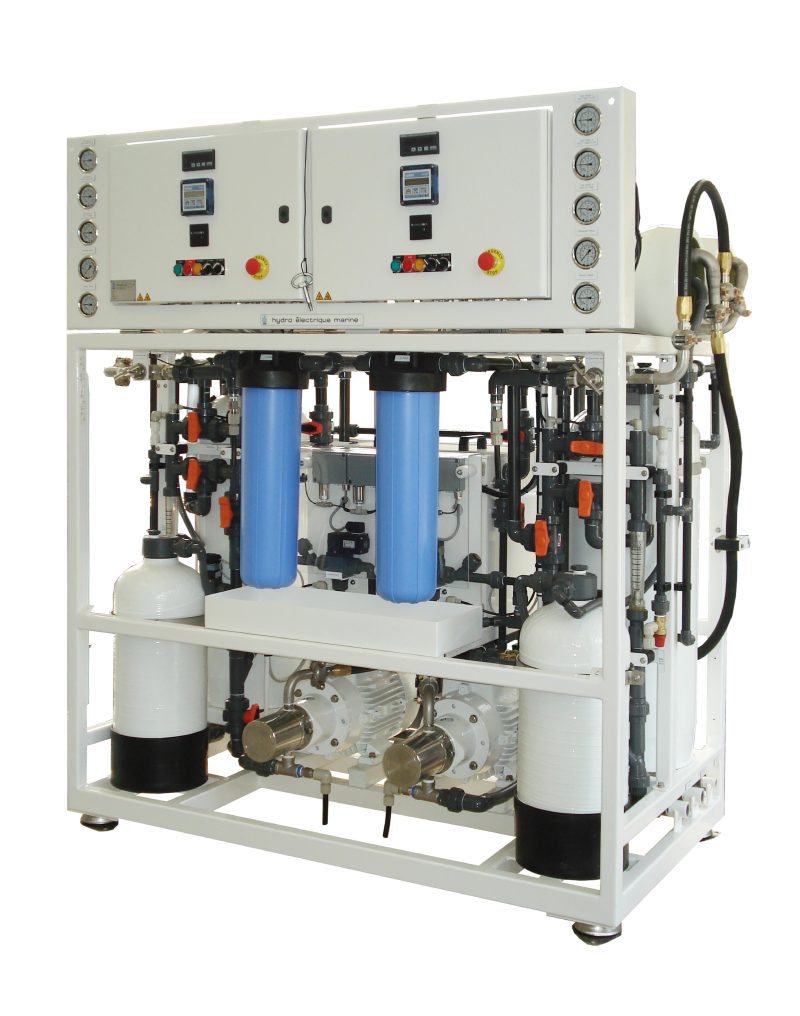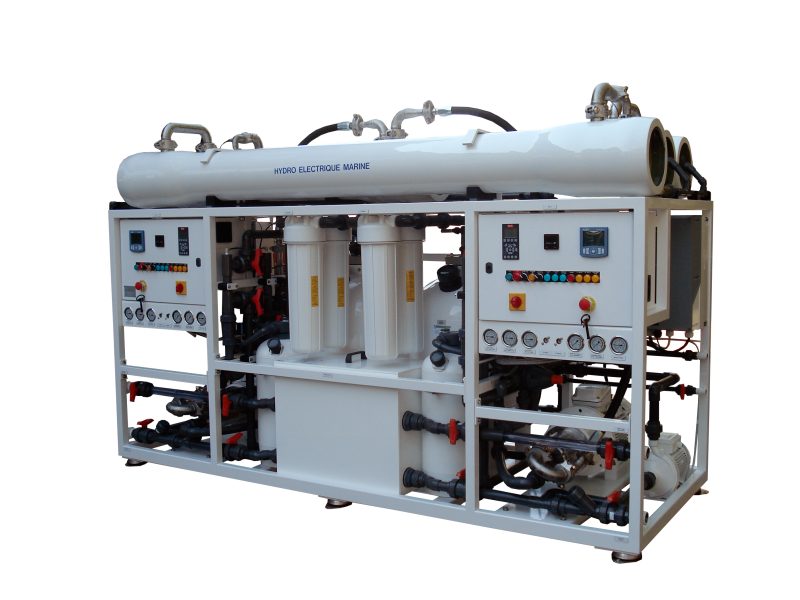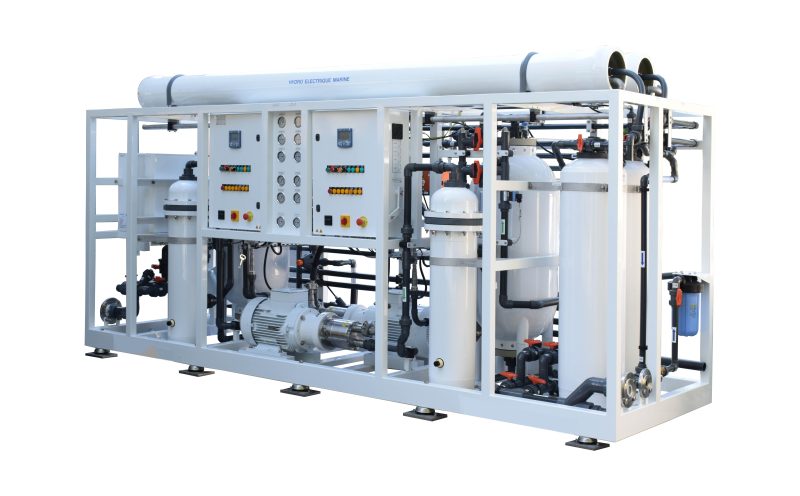 HEM® RO Duplex desalinator, series 30-80
HEM® Series 30 Duplex desalinator
Capacity: 2×9 to 2×15 m3/day
The HEM 30 Duplex system combines two complete RO systems including the sand filters, rehardening filters and membrane cleaning system in one frame. The compact system is ideal for newbuilds where it will considerably lower the installation cost as the yard will only have to connect the pipes and power supply.
HEM® Series 38 Duplex and Triplex desalinator
Capacity: 2×25 m3/day and 3×25 m3/day
The HEM series 38 Duplex desalination system is designed to be compact and provide good accessibility for all components. This is combined with excellent reliability and a degree of redundancy within the system as a safety measure. The Duplex unit consists of two identical and independent R.O. units mounted on a common frame. All the necessary prefiltration and post-treatment equipment is incorporated on the same frame.
HEM® Series 60 Duplex desalinator
Capacity: 2×30 m3/day
The HEM Series 60 Duplex desalinator bridges the gap between the 38 Duplex Series and the larger 80 Duplex Series HEM offering. It is a compact system known for its reliability and design which offers excellent access to all components. The unit benefits from redundancy within the system as a safety measure.
HEM® Series 80 Duplex desalinator
Capacity: 2×40 to 2×50 m3/day
The HEM Series 80 is suitable for very large yachts, commercial ships and cruise vessels in frame/skid mounted versions. Where the system is used for land based water supply, it is often installed in a refurbished 20 or 40ft container which enables the unit to be safely transported and housed on site.

Several variations of design are available depending on the working conditions and intended purpose for the product water. Any standard system can be adapted to your exact requirements.
Suitable for medium to large sized vessels
Designed especially for yachts
Easy operation and maintenance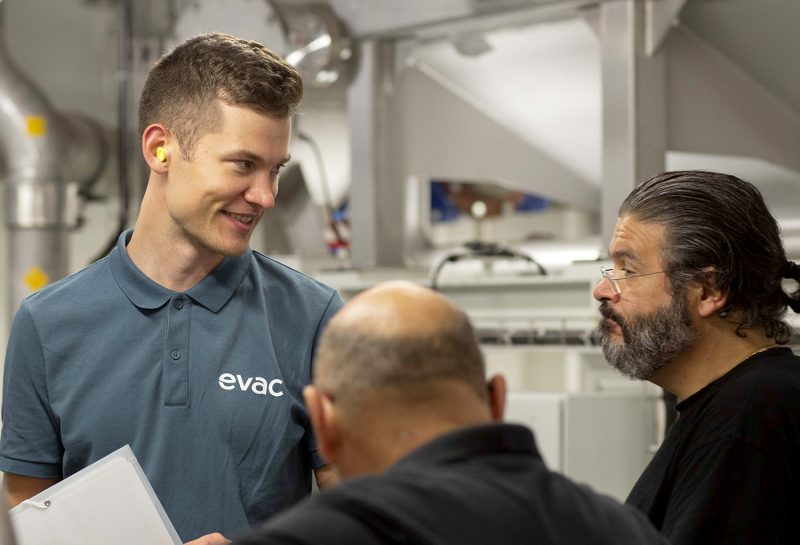 Evac Lifecycle Management
For all our systems and solutions, we offer a comprehensive portfolio of services throughout the operational life of the delivered solution or equipment.
See all our other products for fresh water generation