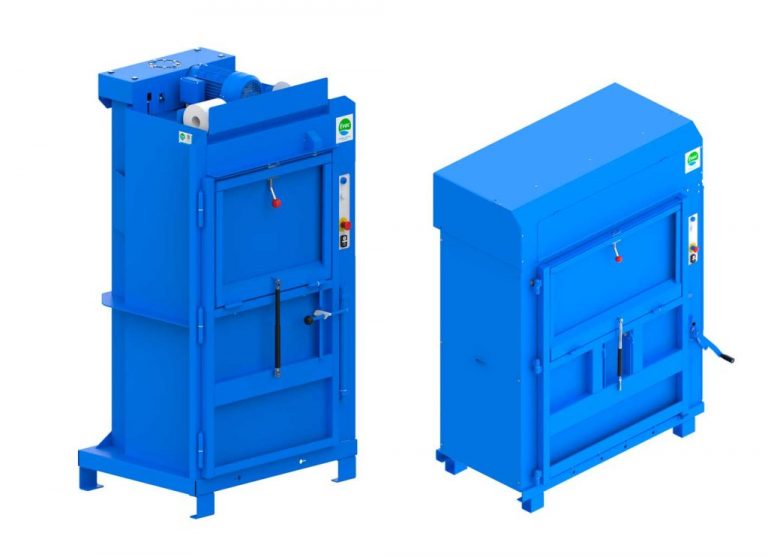 UBP bale compactors
Evac´s UBP series of bale compactors are used for cardboard and plastics. The unit provides a significant volume reduction by compacting the materials into bales. The bales keep their forms after the processing and are easy to transport around on pallets. The unit provides high capacity and high pressing force.
Efficient, clean and silent electromechanical drive
Compaction and baling in one single unit
Easy to retrofit; "Plug-n-Press" installation
More efficient logistics due to reduced volume
Electrcally driven unit – No consumption of hydraulics or compressed air
Example of UBP80 bale compactor
Large inlet for cardboard 
Semi-automatic operation 
Bale fits on EUR pallet 
Efficient, clean and silent electromechanical drive 
17 ton pressing force – significant volume reduction 
"Double-stroke" & "Stay-n-Hold" functions 
Long lifetime with no deterioration 
Easy to retrofit; "Plug-n-Press" 
Installed power 4,8 kW 
The baler compactor is manually operated. The user will open the door and fill the chamber with the product to be compacted. After the chamber is full the operator closes the door and presses the button starting the cycle. The electcromechanical cylinders are generating a power pressing the compaction element towards the product. This will remove the air / empty space from the product matrix and deforms the solid material to forced shape. After the cycle is finished the operator can continue feeding more product to the chamber and repeat the cycle untill the bale is ready.
Bale shall be discharged and new bale can be started.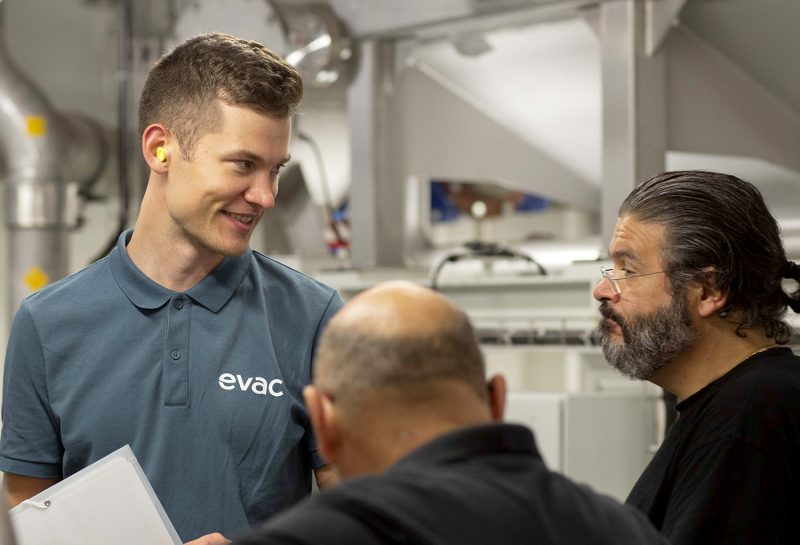 Evac Lifecycle Management
For all our systems and solutions, we offer a comprehensive portfolio of services throughout the operational life of the delivered solution or equipment.
See all our other products for fresh water generation