Our sustainability program
Evac's Sustainability program was established in 2021 based on the identified material topics. Our program aims to contribute to a future with no waste by offering sustainable solutions that advance the circular economy and safeguard life below water. End of 2022, the program was complemented with the third theme that focuses on Evac's impact in minimizing its customers' carbon footprint.
Our operations are founded on responsible business practices. We must ensure that we care for people and their safety, contribute to climate action, operate ethically, and manage our supply chain responsibly. We strive to ensure that Evac's positive impacts on people, the environment, and the economy are maximized while negative ones are minimized. We work towards this goal in our own operations and throughout our value chain. Each theme of Evac's sustainability program is measured using key performance indicators (KPI), which were defined in 2021-2022.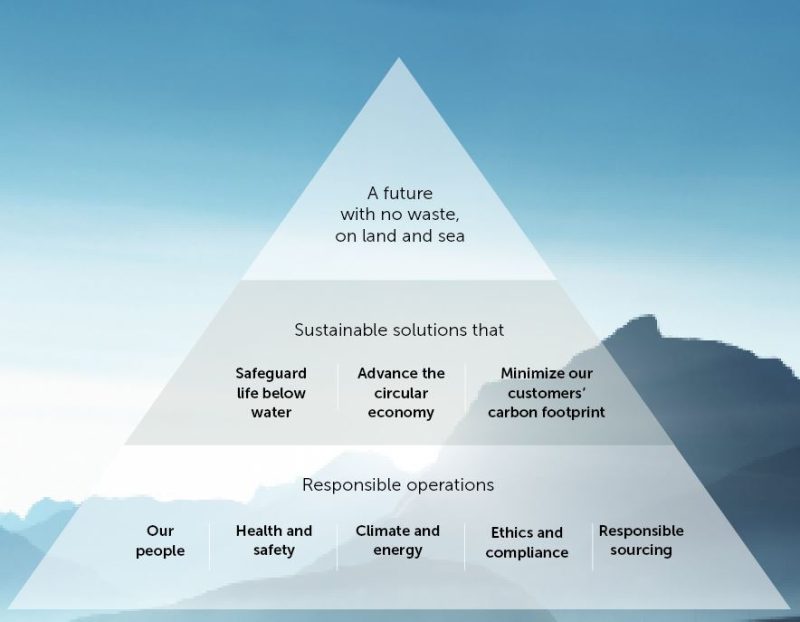 Nothing to waste
The key lever in enabling a future with no waste is to continuously improve the environmental performance of our solutions through product and service innovation. At the same time, we will minimize waste in our own operations.
Read more about our sustainability approach on the sections about Sustainable solutions and Responsible business practices and about our governance model on Sustainability governance and stakeholder engagement.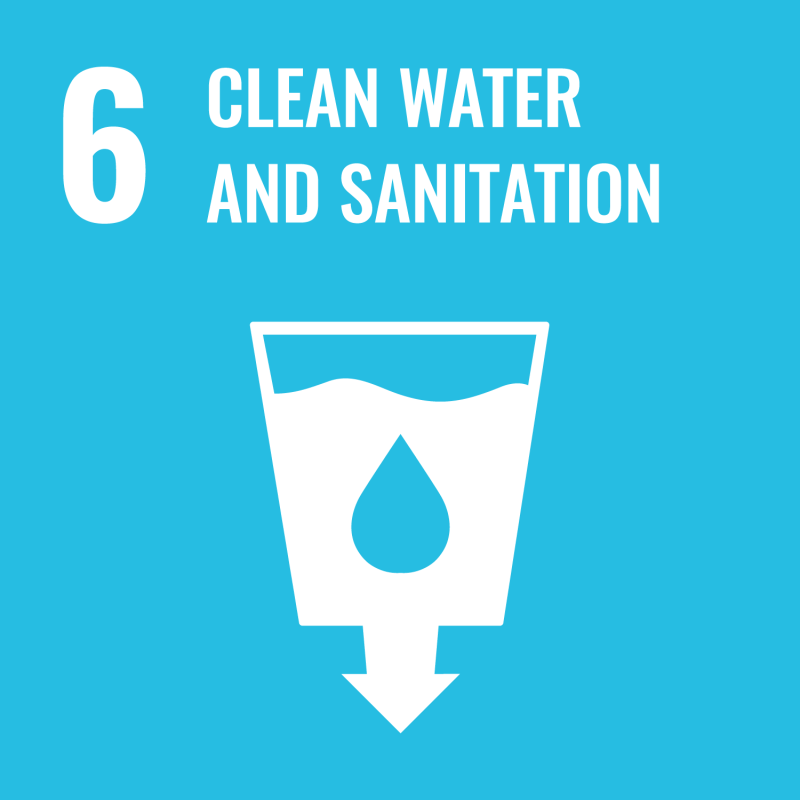 SDG6: Clean water and sanitation
Evac technologies provide solutions for water purification, reducing water consumption, generating fresh water from seawater, and ensuring efficient and hygienic sanitation. They serve tens of thousands of people at sea and on land every year.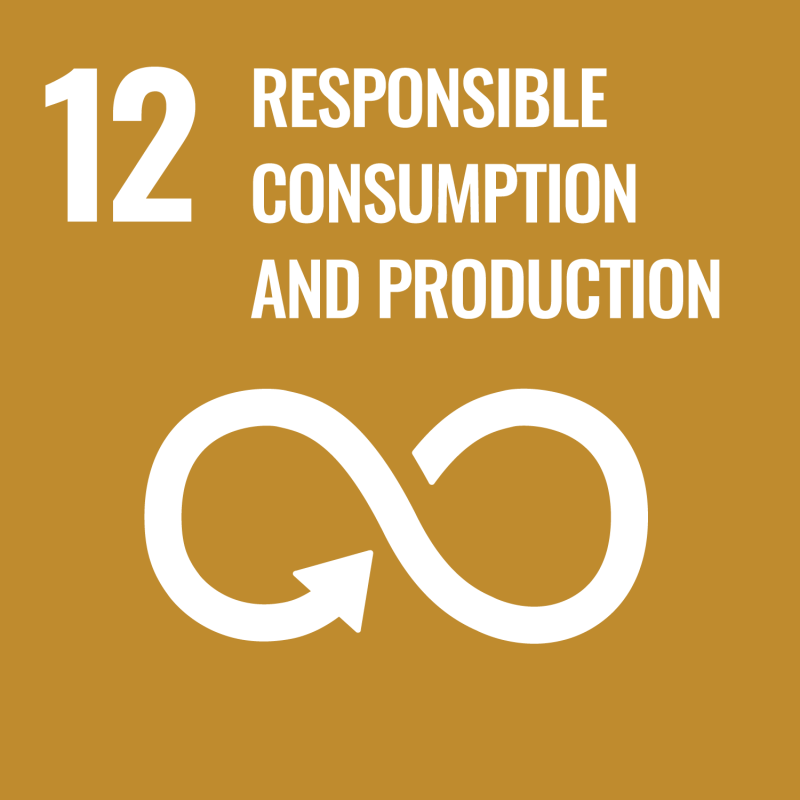 SDG 12: Responsible consumption and production
Our solutions help customers recycle waste, clean wastewater, and create value from discarded materials, such as biosludge. We provide maintenance services and retrofits to lengthen the lifecycle of our customers' vessels and buildings.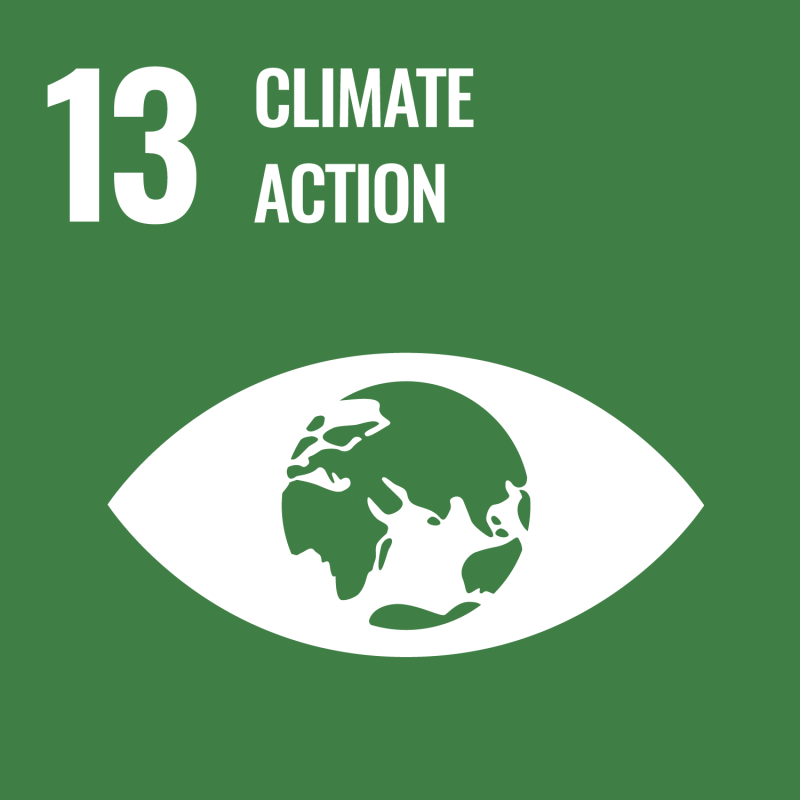 Our systems are highly energy-efficient, and our hydrothermal carbonization process turns wet organic waste into biochar, which can be used to create carbon storage in the soil. We actively look for ways to reduce emissions from our own operations.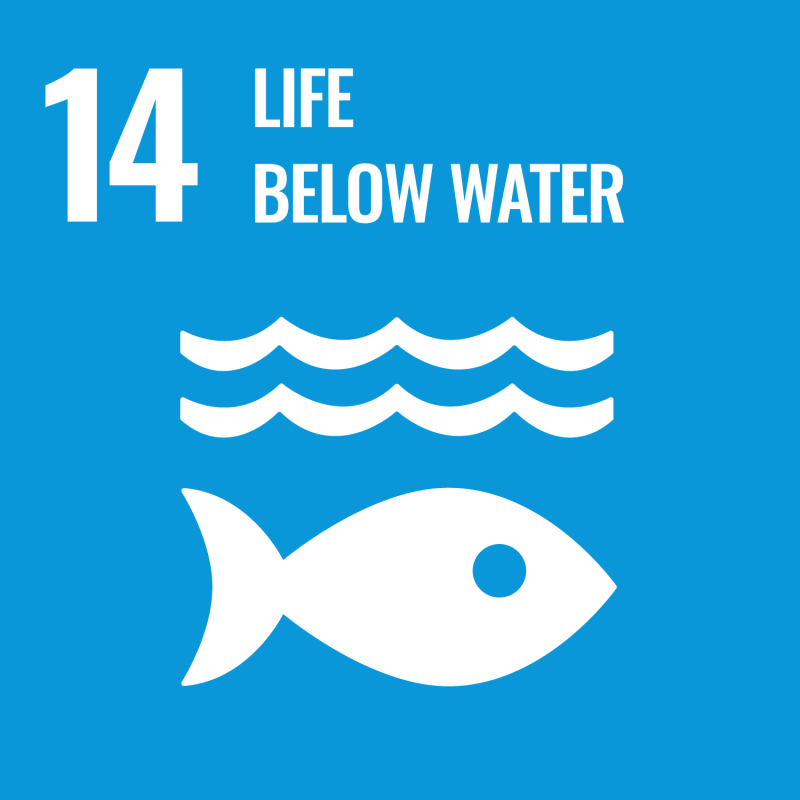 SDG 14: Life below water
Our solutions enable the reduction of discharge into the ocean. They also remove nutrients during water purification, which prevents eutrophication. Protecting marine life is one of the key motivators for developing Evac's business.

SDG 17: Partnerships for the goals
Partnering with like-minded actors across and outside our industry increases the positive impact of our actions. We proactively seek opportunities to cooperate with customers, suppliers, academia, and other actors who are committed to sustainable development.