Tailormade solutions for each vessel type
With our comprehensive offering of water, waste- and wastewater management systems, as well as hull and pipework protection systems, we are able to offer you a complete solution, designed for your vessels' specific needs and requirements.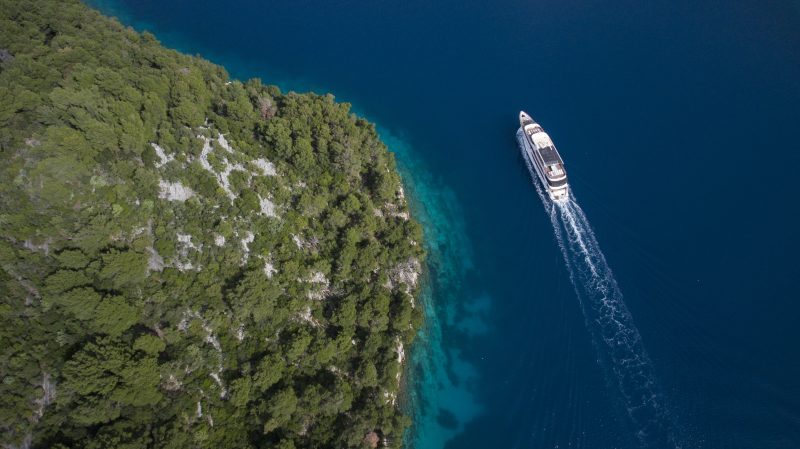 Optimized water and waste management handling onboard
Evac Total Concept helps you to find the best possible solution for your water and waste management needs onboard.

The Evac Total Concept covers all your needs, including vacuum collection and wastewater treatment, as well as dry, wet and food waste management and freshwater generation. This comprehensive one-stop-shop offering is what sets us apart from the competition.
Sustainable solutions
Evac Total Concept can be tailored for each type of vessel and enable the optimization of large-scale freshwater, wastewater, and waste treatment systems individually while still considering the overall efficiency and environmental impact.

The systems of each vessel are planned according to its passenger capacity or size, taking both energy and material efficiency into account. Once the systems are installed, they make optimizing, managing, and maintaining them more effortless, efficient, and – sustainable.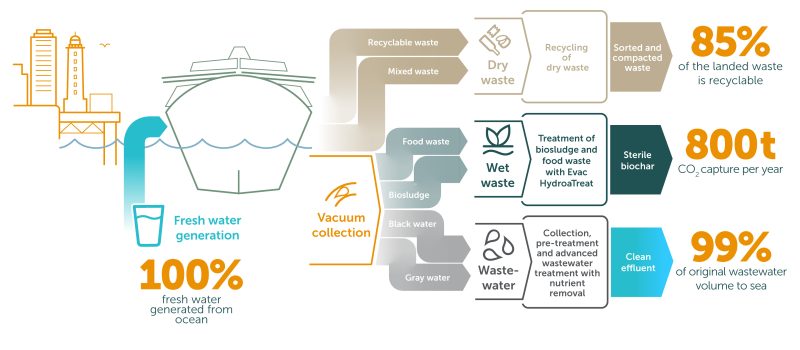 Benefits of Evac Total Concept
Tailormade to suit your specific needs
Evac Total Concept is a complete water and waste management system that includes vacuum collection, wastewater treatment, freshwater generation, marine growth prevention, corrosion protection as well as dry, wet, and food waste management.

Our product development specialists carefully plan and design customized solutions for you based on your vessel's size and passenger capacity, with a special emphasis on energy and material efficiency.
Integrated systems, one smart solution
When you choose the Evac Total Concept for your shipbuilding project, you get the advantage of a host of benefits packed into one smart solution. With a single supplier, you enjoy simplified coordination, integration, and installation.

Our integrated solutions ensure that all systems are compatible with fewer critical interfaces between different systems, eliminating the risk of conflicts that can arise when products come from different sources.

Once the systems are installed and in operation, enjoy easy and efficient management and maintenance.
One supplier, multiple benefits
The Evac Total Concept covers all your needs for sustainable waste management onboard vessels. Our comprehensive one-stop-shop offering is what sets us apart from the competition.

Purchasing all your waste, wastewater and water management systems from a single supplier simplifies coordination and integration during your shipbuilding project. Once the systems are installed, it makes managing and maintaining them easier and more efficient.
Marine
customer segments
Read more about our comprehensive offering of water and waste management solutions designed for different vessel types.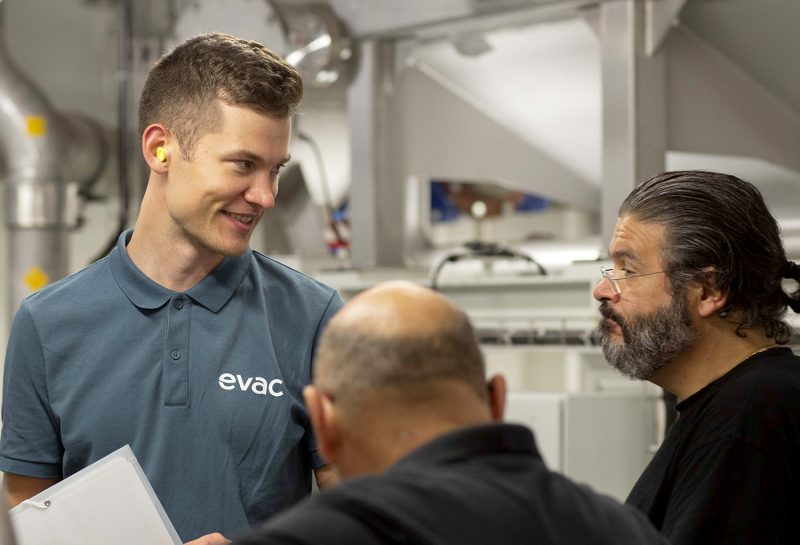 Contact us for more information
Whether you need any products, systems, spares or other services, you will find the contact details of your local team on our Contact us -pages.