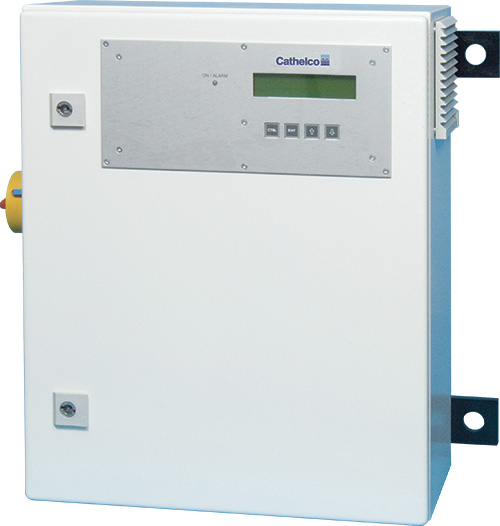 Cathelco® Alutek ICCP System
Aluminium is generally regarded as a stable material that does not corrode easily. However, when used in conjunction with other metals such as bronze propellers and steel components, serious problems of hull corrosion can arise. The Alutek system uses the latest technology to eliminate corrosion on aluminium hulls.
Eliminates corrosion on aluminium hulls
Prolong hull lifecycle
Reduced fuel costs
Prolong hull life and integrity
Reduced hull maintenance
Reduced fuel costs
Greener solution to sacrificial anodes
Self Regulating automatic system with minimal human intervention required
Single zone system available up to 20A
Recessed mounted anodes and cells to minimize drag
Aluminium can be used as a hull material due to its higher corrosion-resistant properties and a higher negative reference potential, in comparison to steel hulls only a fraction of Cathodic Protection current is required.  This must be controlled very precisely to eliminate any chances of Cathodic Disbondment (i.e. Paint damage) and require stable potential measurement
To ensure that the yachts' Aluminium hull is protected the potential needs to be measured against a known value. Cathelco uses high purity, high stability Silver reference cells mounted through the structure to measure the higher negative potentials seen on Aluminium hulls. These reference electrodes are electrically isolated from the hull and constantly feed the hull potential back to the control panel.
The Alutek utilises at least 2 reference electrodes, 1 for monitoring the potential in the immediate area around the anode to prevent over-protection and a controlling reference electrode to control the output of the systems.
An additional feature of the Alutek system is the shield sensor which detects damage to the di-electric shield fitted around the anode. Damage to the shield could potentially lead to over-protection, in such cases, the shield sensor prevents the output from the system.
The control panel is a variable source of DC power that constantly monitors the hull potential via the reference electrode and automatically adjusts the output current to the anodes to ensure the hull remains cathodic.
Recessed mounted anodes are used to conduct the DC protective current using the latest technology in ICCP anode coatings.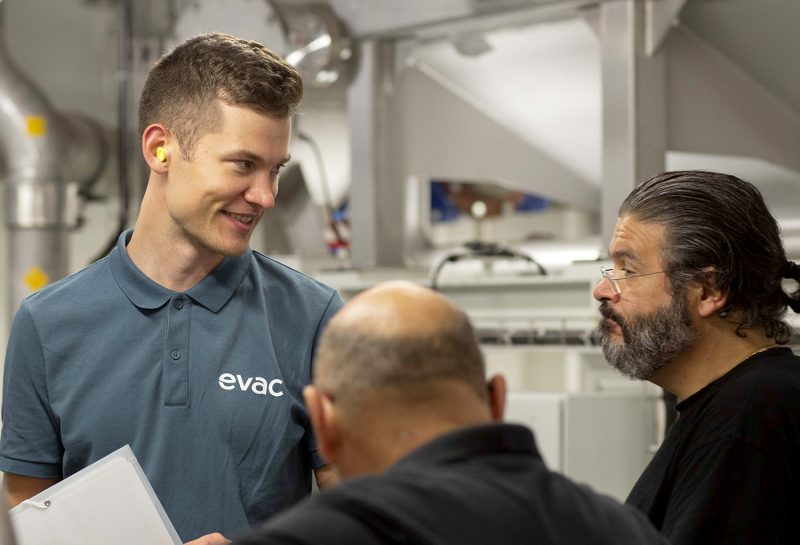 Evac Lifecycle Management
For all our systems and solutions, we offer a comprehensive portfolio of services throughout the operational life of the delivered solution or equipment.