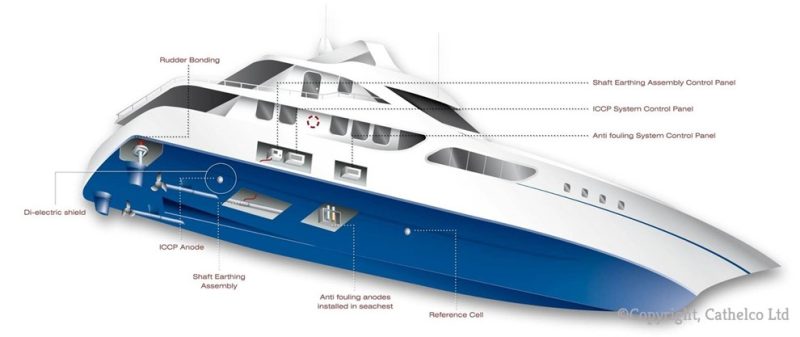 Cathelco® Minitek ICCP System
Corrosion of a yacht hull is an electrochemical process and can be combated electrically in the form of an Impressed Current Cathodic Protection (ICCP) system. Cathodic protection is a system of preventing corrosion by forcing surfaces of a structure to be cathodes by impressing an opposing electric current onto the surface, which is equal to or greater than the anodic currents already flowing of the surface of the structure.
Minitek ICCP System for Steel Hulled Yachts
Preventing corrosion
Lifetime warranty
Prolong hull life and integrity
Reduced hull maintenance
Reduced fuel costs
Greener solution to sacrificial anodes
Self Regulating automatic system with minimal human intervention required
Single zone system available up to 50A
24V & 50V output systems available depending on area of operation
Recessed mounted anodes and cells to minimize drag
To ensure that the yacht's hull is protected the potential needs to be measured against a known value. Cathelco uses high-purity, high-stability Zinc or Silver reference cells mounted through the structure to measure the potential difference between the reference electrode and the structure. These reference electrodes are electrically isolated from the hull and constantly feed the hull potential back to the control panel.
The control panel is a variable source of DC power that constantly monitors the hull potential via the reference electrode and automatically adjusts the output current to the anodes to ensure the hull remains cathodic.
Recessed mounted anodes are used to conduct the DC protective current using the latest technology in ICCP anode coatings.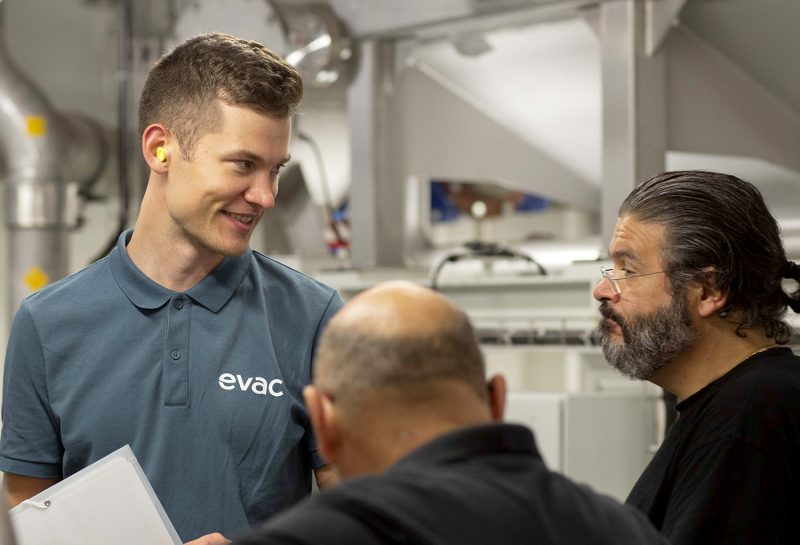 Evac Lifecycle Management
For all our systems and solutions, we offer a comprehensive portfolio of services throughout the operational life of the delivered solution or equipment.