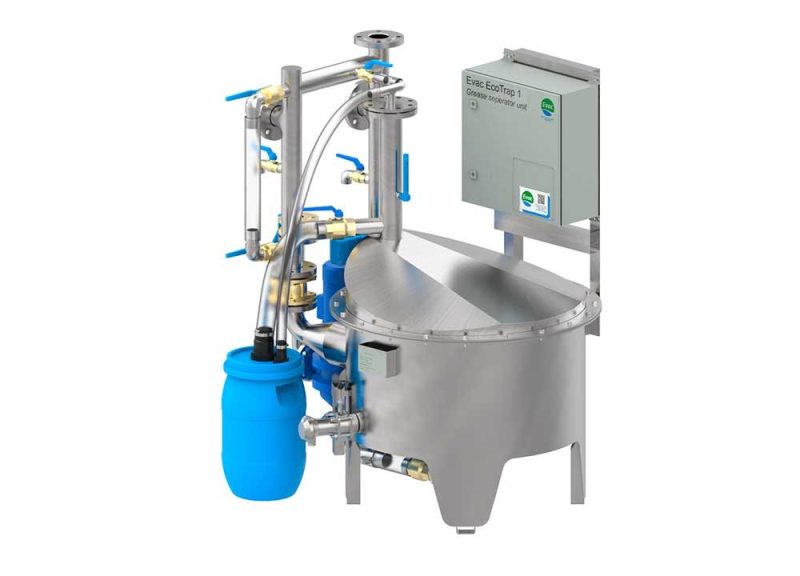 Evac EcoTrap
Oils, grease and fats are complex substances that can be found in different wastewater streams onboard, but are particularly high in galley water. They can easily cause problems in wastewater treatment systems, from pipe clogging to membrane fouling.
Evac grease separators are designed to pre-treat galley water and other streams with high grease concentrations. Having a grease separator enables more stable wastewater feed to the MBR/MBBR treatment processes and reduces clogging and fouling.
Top effective grease separator
Reduces fouling an clogging in wastewater systems
Enables more stable MBR and MBBR process
Different options including fully automatic operation.
Heating for keeping grease in liquid form, preventing frequent manual cleaning.
Low maintenance required.
Odor free.
Detailed data incl. figures to be reduced significantly from the product pages.
DIN 4041-1 and EN 1825-1/2 compliant
Up to 80% grease removal in real operation conditions
In EcoTrap grease is separated in a tank in which the sludge settles down and grease rises to surface. The bottom sludge is removed with dedicated pump to the sludge tank. The floating grease can be removed by gravity or with a different dedicated pump. The cleared water flows free of fats onwards in the process by gravity.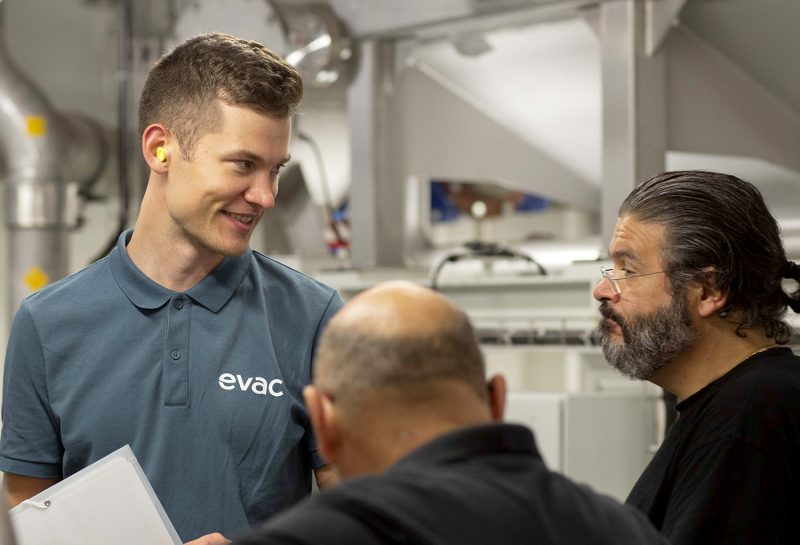 Evac Lifecycle Management
For all our systems and solutions, we offer a comprehensive portfolio of services throughout the operational life of the delivered solution or equipment.