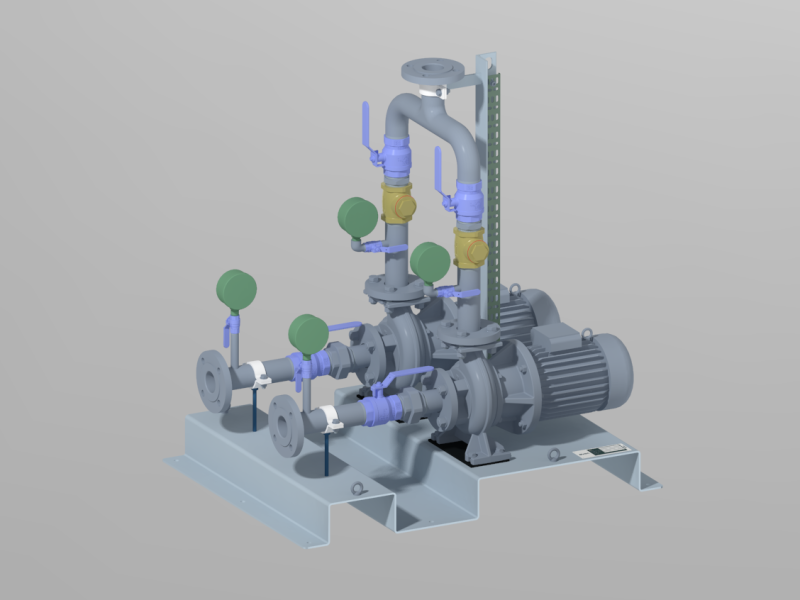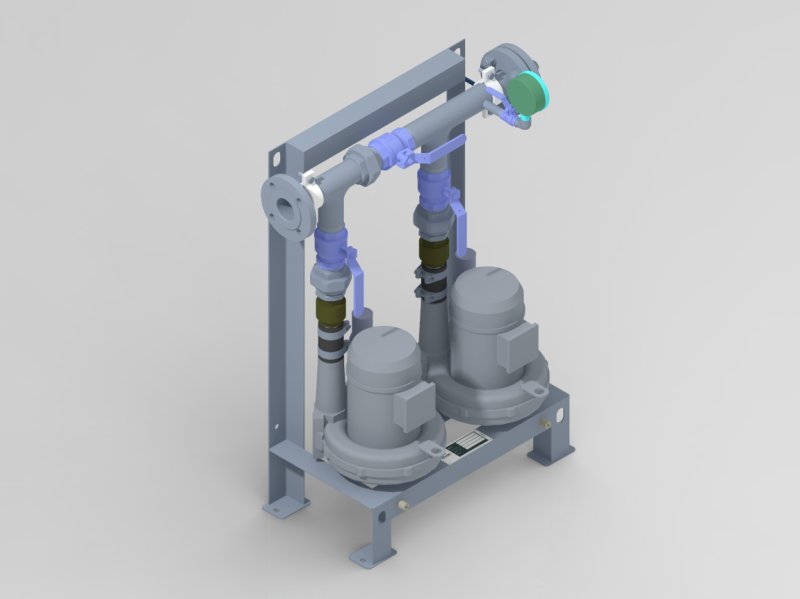 Evac Pump and Blower Stations
Evac Pump Stations (EPS) and Blower Stations (EBS) are modular units specially designed for transferring wastewater and providing air for wastewater tanks and biological treatment units. The stations can be customized and adapted to the needs of any system.
Transfer wastewater and provide air
Modular units
Easy to adapt to the needs of any system
Modular units adjusted to the needs of the process.
Options for variable frequency drive operation for minimal energy consumption.
Standard Ranges from 5 to 60 m3/h. Other units are available as per request.
Options for 50Hz and 60Hz.
Self-priming pump stations can transfer wastewater even in a difficult arrangement without the need to prime them manually. Maceration pumps can grind all the effluent into tiny particles, reducing clogging risk and improving biological processes. Blower stations ensure enough air is supplied to avoid anoxic conditions, mix the content and provide the oxygen required for biological activity.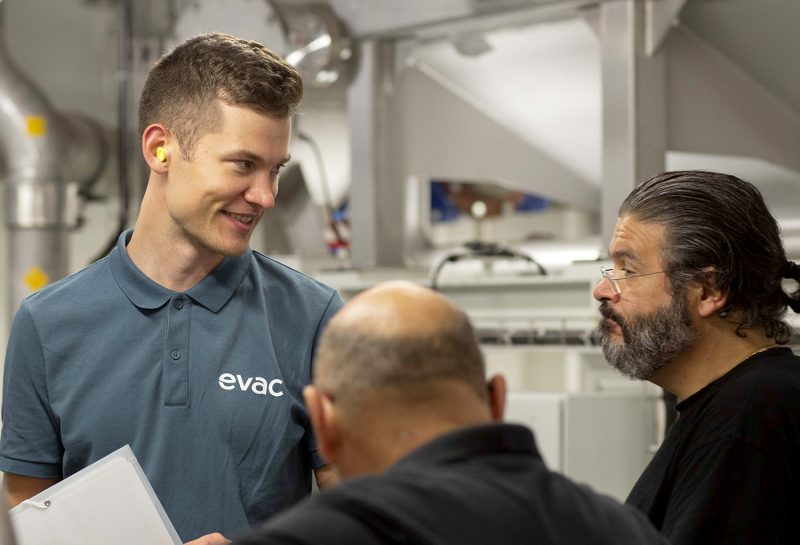 Evac Lifecycle Management
For all our systems and solutions, we offer a comprehensive portfolio of services throughout the operational life of the delivered solution or equipment.