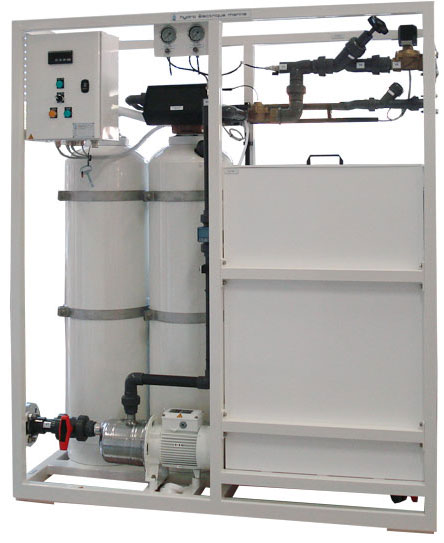 HEM® Recirculation/high flow water softener 9500/1350
This new-generation HEM recirculation softener allows you to fill your fresh water tank at any flow rate, without having to worry about your water softener capacity.

Until recently, the standard procedure was to fit the softener in the bunker line. These softeners were able to handle a limited flow, "trickle feeding" the tanks over a whole day.
To get around these limitations, HEM has developed a system that measures the bunkered water, and it then softens the water once it is in the fresh water tank(s) by circulating it through the softener for a set period.
Reduces the risk of calcium build-up in water
Designed for superyachts
Allows softening of fast bunker feeds
Allows softening of fast bunker feeds.
Operating capacity of 8.4 m3/h (2100 US gallons/h)
Peak capacity of 11.2 m3/h (2800 US gallons/h)
Duplex bottle design allows for regeneration without disruption of softening.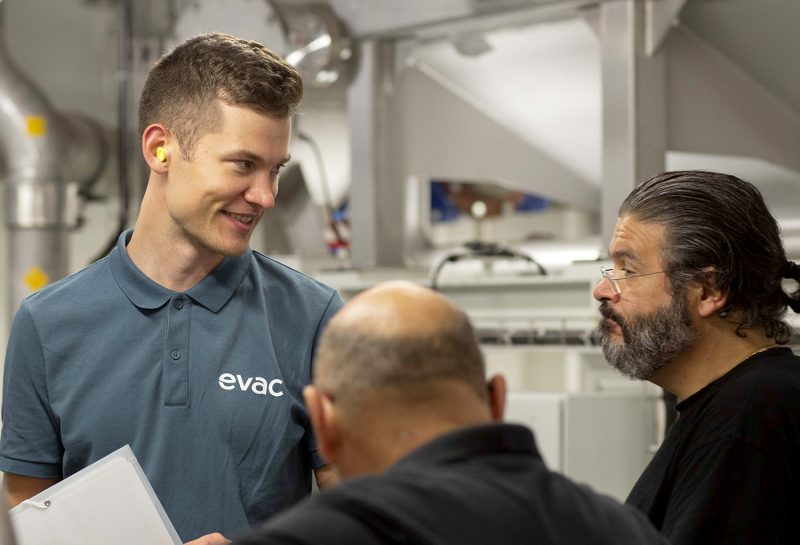 Evac Lifecycle Management
For all our systems and solutions, we offer a comprehensive portfolio of services throughout the operational life of the delivered solution or equipment.
See all our other products for fresh water generation