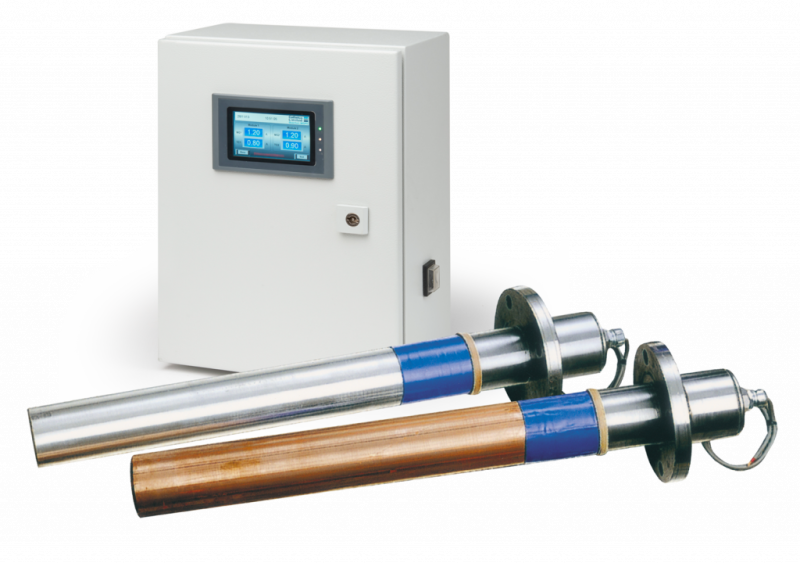 Cathelco® MGPS Military Systems  
Frigates
Systems on frigates usually involve a combination of seachest and strainer-mounted anodes. As with most military vessels, the pipework is predominantly cupro-nickel and therefore pairs of copper and ferrous anodes are used to provide effective anti-fouling and corrosion suppression.
Standard Cathelco control panels can be used as they meet the levels of shock and vibration resistance required by naval authorities. Recent contracts for frigates and warships include equipment for the BAM project in Spain, PVO and BVL projects in Venezuela and the FREMM project involving the Italian and French Navy.
Aircraft carriers
These installations involve the treatment of large volumes of seawater using multi-anode installations serving numerous inlets covering the requirements of engine cooling water systems, refrigeration, air conditioning and fire fighting systems. Cathelco is proud to have supplied equipment for the HMS Queen Elizabeth and HMS Prince of Wales, the Royal Navy's two new 65,000-tonne aircraft carriers.
Fast patrol craft
Cathelco has considerable experience in the design of pipework anti-fouling systems for fast patrol craft where space is at a premium. These vessels generally have a number of small inlets which can be protected with compact dual-purpose anodes, consisting of copper/aluminium or ferrous elements in a single assembly. Alternatively, miniaturised Nano anodes can be fitted in strainers. The Cathelco Mini and Nano control panels ensure that systems can be installed in the tightest areas within engine rooms.
Submarines
The Cathelco system was originally designed for use on submarines and the company regularly supplies antifouling equipment to some of the world's leading builders of submarines including Kockums, HDW, TNSW and the Australian Submarine Corporation. Because of space restrictions within strainers, installations are usually based on compact dual-purpose anodes. Systems are often specially designed to meet the exact requirements of particular classes of submarines.
MGPS systems for military use
Eliminates blockages caused by biofouling in seawater lines
Lifetime warranty
Built to specified standards applicable to the project
Over 50 years of experience in military projects
Built to a very high standard
Service througout the lifecycle of the vessel provided
Systems are all individually designed based on Faraday's law to ensure a flow rate is dosed with a specific amount of copper ions per cubic meter an hour.
Anodes are then sized based on the area of installation and the ease of installation
All installations come with mountings that adhere to class requirements in the area of installation
Control panels are located to ensure that we regulate the copper ions per channel.
Prevents pipework bio-fouling by barnacles and mussels (soft shell fouling). Suppresses corrosion in pipework(in dual-purpose systems). Requires minimum attention from the crew. Easy to install at newbuilding or retrofit. Can be powered from the yacht's battery supply (12V to 24V d.c.) or 220V/110V single phase. Copper anodes – used to protect pipework against bio-fouling. Aluminium anodes – provide corrosion suppression in steel pipework. Ferrous anodes – provide corrosion suppression in cupro-nickel pipework. Nylon mounting sleeves to fit easily into steel or plastic strainer lids.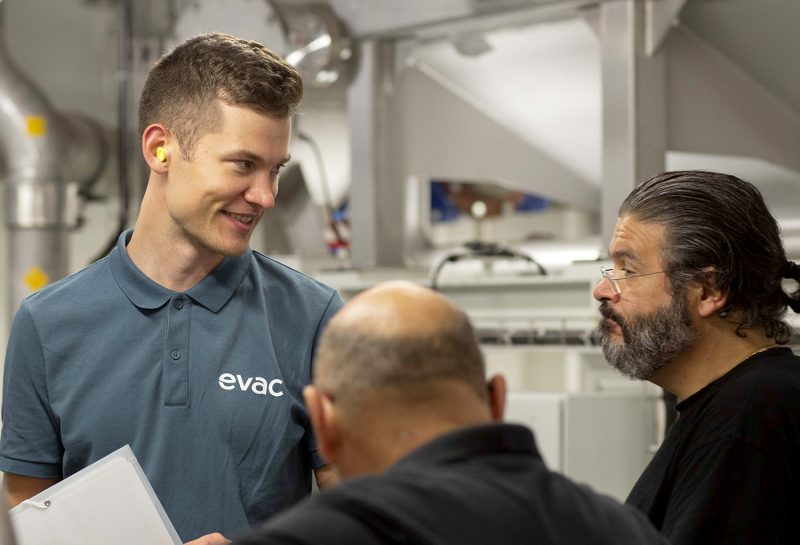 Evac Lifecycle Management
For all our systems and solutions, we offer a comprehensive portfolio of services throughout the operational life of the delivered solution or equipment.