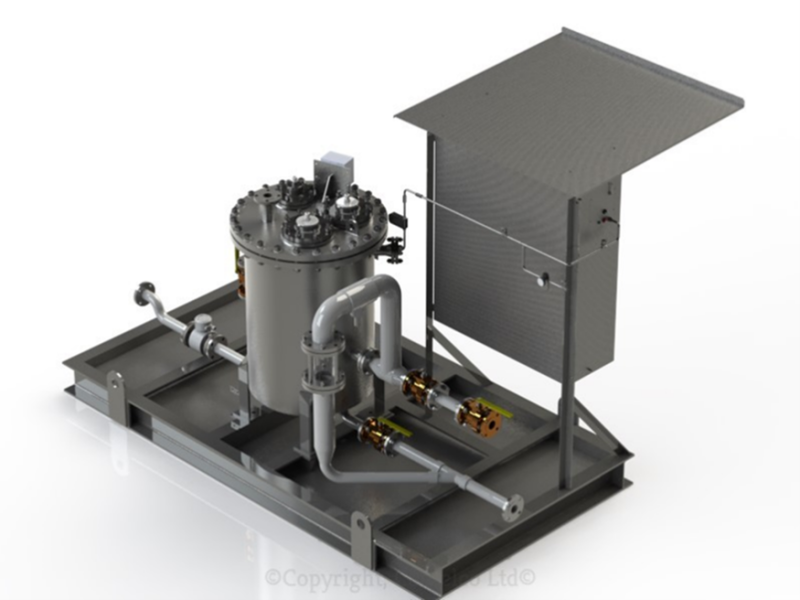 Cathelco® MGPS Offshore and land-based systems
With its long record of effectiveness and reliability, the Cathelco system has become the most widely used seawater pipework antifouling system in the world. This success is the result of a combination of factors. Based on the electrolytic principle, providing continuous and reliable protection without the use of chemicals. A dual system combining pipework anti-fouling and corrosion suppression. A range of control panels and anodes to suit vessels of every size.
Every system custom designed for its particular application ensuring greater effectiveness. Automatic operation – requires minimal attention and makes very little demands on crew time. Easy installation – anodes can be installed in sea chests or strainers at newbuilding or retrofit. Environmentally benign – does not involve the use of chlorine based chemicals or other biocides. Approved by classification societies. Saves maintenance costs by eliminating pipework cleaning.
Custom-designed for its particular application ensuring greater effectiveness.
A long record of effectiveness and reliability
Lifetime warranty
Without MGPS Manual cleaning is expensive and time-consuming.
If fouling is not controlled in some cases complete pipework renewal may be necessary.
Loss of operating time is massively reduced with an MGPS
A vessel's safety can be compromised if fouling blocks firefighting systems
Seawater lift pumps:
Submerged mounted
Typically 6-24 ppb dosage
Specifically designed to suit the application
Unit sealed for life
Can also be a renewable anode type
Electrolysis tank installations:
Used when sea chest or strainer mounting is not possible.
One tank can serve many sea chests.
Typically, 10 m3/hr flow rate through tank.
Used predominately on rigs and other large installations
Offshore structures are often situated in relatively shallow water where marine organisms breed more prolifically. This makes seawater pipework particularly vulnerable to blockages which can have serious consequences for the efficiency of seawater cooling and firefighting equipment. Cathelco pump protection anti-fouling units are designed to be mounted at the bottom of pumps, often inside the stilling tube or caisson. They consist of special copper and aluminium anodes housed within a steel framework and fed with an electrical current from a transformer/rectifier.
The anode mounting frame acts as the cathode, creating a completely self-contained unit that is electrically isolated from the pump using a specially designed isolation kit.
In some cases, it is not practical to fit anode units within stilling tubes due to lack of space or unusually high dosage requirements. An alternative is to provide a deck-mounted electrolysis tank with a pipework system to distribute the dosed seawater to the bottom of each pump where it is carried throughout the pipework by the seawater flow.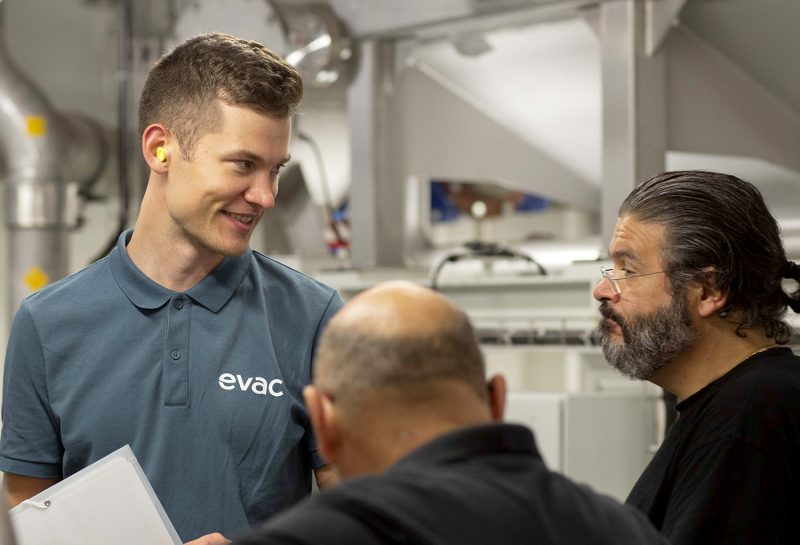 Evac Lifecycle Management
For all our systems and solutions, we offer a comprehensive portfolio of services throughout the operational life of the delivered solution or equipment.