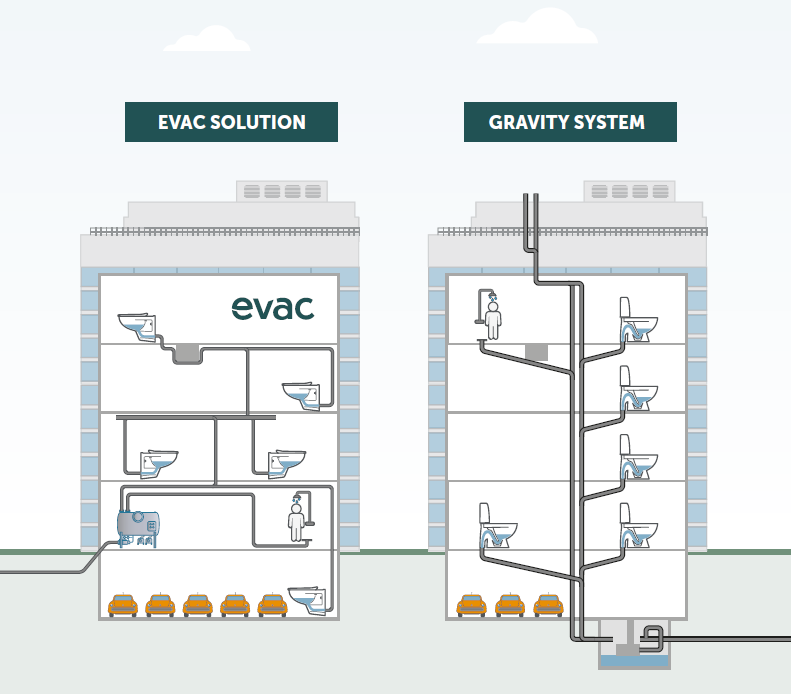 Vacuum plumbing system, a smart alternative to traditional evacuations and gravity
While gravity systems are often the conventional choice of plumbing, vacuum plumbing systems are fast challenging the status quo and emerging as a smart and efficient alternative. Vacuum systems collect wastewater in a future-proof way with minimal energy and water consumption.
Main features
• The removal of wastewater or liquids through suction from specific interfaces
• Collections are done by a vacuum generating plant through pressure pipes.
• Effluents can be collected before being discharged or treated.
What you get with Evac´s vacuum plumbing system
Design flexibility
Smaller pipes
Flexibility of being able to transport wastewater around obstacles, overhead or horizontally without a continuous slope
Eliminates the need for slab penetrations
No need for lift pump stations with multiple collection points underground
Reliable operations
Non-existent blockages and sedimentation because of high water velocity in vacuum pipe
Pipe breaches lead to only air leaking in the pipe, instead of wastewater leaking into the room
Appliances and interfaces do not need vent stacks anymore
Ease of remodelling
Reduced installation time
Easier and more economical choice for building conversion, underground installation, store remodeling, or historical building renovation
Offers more layout options and flexibility while implementing changes, and reduces the need for drilling holes, making it a quicker and more cost-effective affair
Hygiene and water savings
Up to 90% saving on flushing water compared to a standard toilet
Our vacuum toilets use only 0.8-1.2 liters/0.3 gal per flush
More hygienic than traditional toilets — Evac vacuum toilets suck 60 liters/2.1 cft of air per flush
Reduces airborne mist, significantly increases ventilation
Want to learn more? Download the full guide to vacuum plumbing systems
Armed with the right knowledge, you can make a choice that would not only meet your design goals during construction but also offer you future savings in water, time, and money.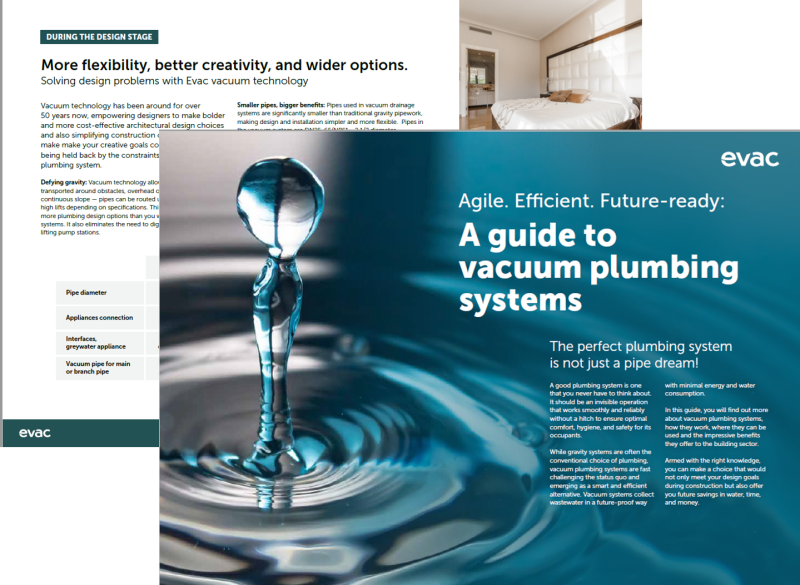 Watch a video introducing benefits of vacuum technology
Vacuum technology has been around for over 40 years now, empowering designers to make bolder and more cost-effective architectural design choices and simplifying construction challenges. Vacuum systems collect wastewater in a future-proof way with minimal energy and water consumption.
Contact us for more information
If you are designing, constructing, and modernizing buildings, we can offer you a smart and efficient solution for drainage systems. Contact us to find out more.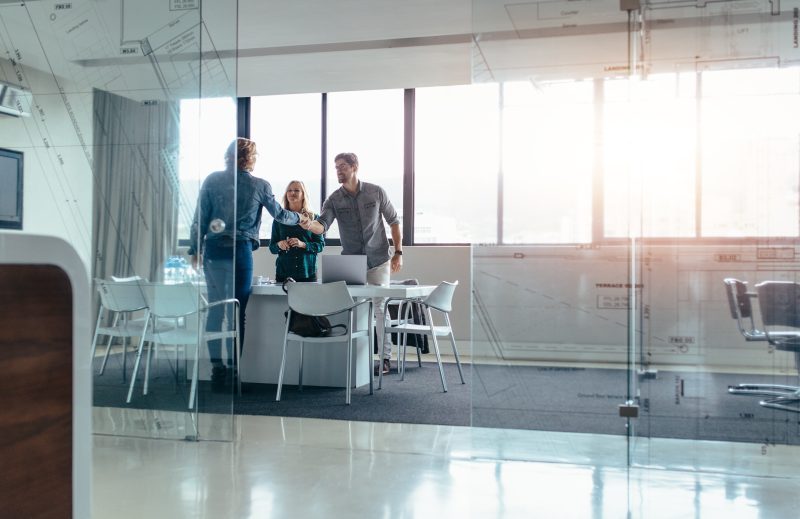 Land-based customer segments
Our vacuum systems provide a reliable, gravity-free wastewater collection for the lifetime of the building. Read more about our offering for different building applications.