High traffic plumbing solutions — High on flexibility, low on water consumption
Simplify all your drainage and sanitation needs at high traffic areas with Evac's vacuum drainage systems that offer design flexibility, cost-efficiency, and hygienic operations
Save space, water, and costs in busy public areas with vacuum technology
Building toilets in high traffic areas such as shopping malls, railway stations, airports, stadiums, correctional facilities and other public areas come with different challenges from heavy duty needs to possible hygiene issues with shared restrooms.
Evac vacuum drainage system is the ideal solution, offering you design flexibility, easy installation, significant water savings, and improved hygiene that in turn will increase your profitability in the long run.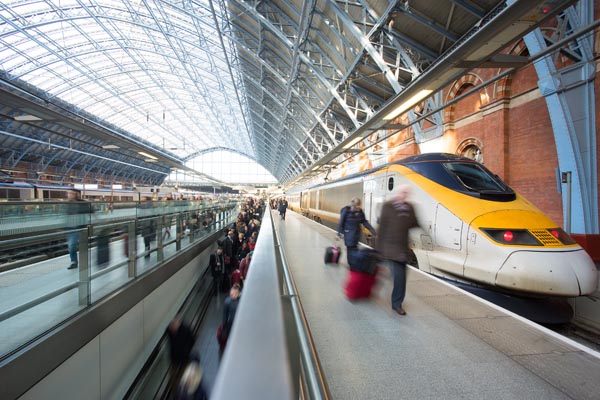 Benefits of vacuum technology for different high traffic areas
Shopping malls – efficiency in design and operations
With vacuum drainage technology, you can easily install or extend shopping malls and implement a wide variety of store layouts with minimal restrictions.
Installation is quick and easy — vacuum drainage eliminates the need to pass pipes through floors into lower levels, for instance in buildings with underground car-park facilities. The work can be carried out efficiently without disrupting other occupants and customers.
Public transportation hubs – reliable technology designed for heavy-duty use
Vacuum systems are an ideal choice for subway and metro station facilities where underground installations are needed. With no need for a lifting pump station, underground installation is more viable and cost-effective. You can easily install toilets on underground platforms to improve access for people with reduced mobility.
You can also benefit from advanced drainage for extension, zoning, and underground installation in high-traffic areas. Extend and modify layouts in high-traffic zones, without disrupting the customer experience.
Our systems are robust, reliable, and designed for heavy-duty use, reducing the risk of toilet blockages in high traffic areas.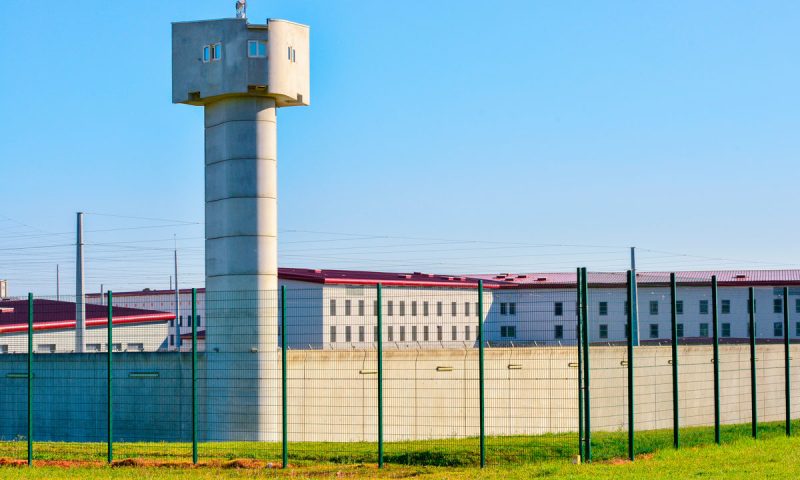 Vacuum design for better prison security, control, and sustainability
Choosing vacuum toilets for correctional facilities enables flexible cell design and increases security, while reducing maintenance and in-cell intervention. Water and sewage costs are also reduced. In a 1,000-bed correctional facility, this can add up to 30 million liters (8 million gallons) of water savings a year.
What is a vacuum technology?
Evac´s vacuum collection systems offer water savings and flexibility on building design with hygienic and comfortable sanitation facilities for users. Evac´s vacuum collection systems include water-saving vacuum toilets, vacuum generation units and vacuum collection units.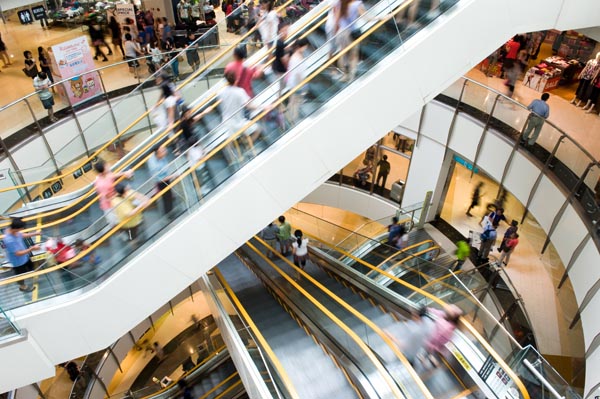 See all our products for high traffic areas
Contact us for more information
Whether you need any products, systems, spares or other services, you will find the contact details of your local team on our Contact us -pages.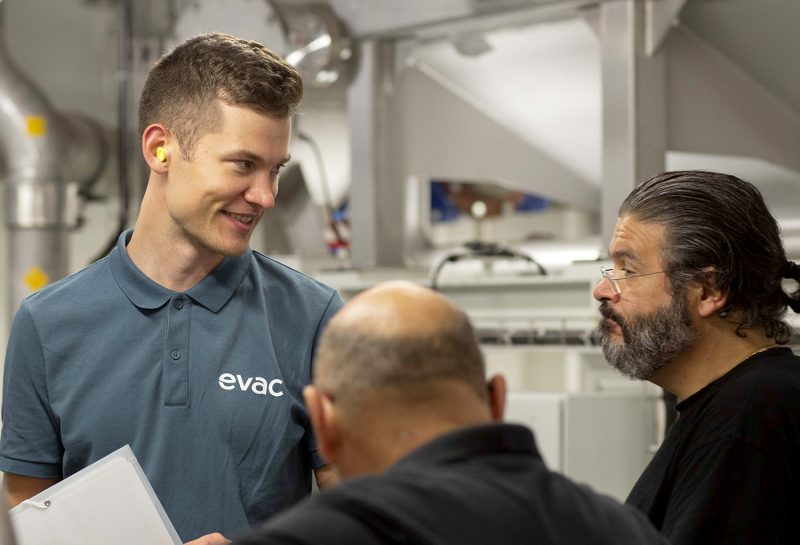 Land-based customer segments
Our vacuum systems provide a reliable, gravity-free wastewater collection for the lifetime of the building. Read more about our offering for different building applications.