Environmental friendly hospitality and accommodation
Get the benefits of significant water savings, green certification, flexible design options, and cost-efficient and environmentally friendly operations with Evac technologies.
This is how we help you
Optimizing the use of water to design eco-friendly facilities
Evac vacuum toilets produce less diluted black water that can be combined with a Bvac® food waste collection system hygienically and effectively to be used for co-digestion and biogas production in eco districts, students' accommodation, resorts, and other facilities.
Evac vacuum toilets use only 1.2 liters (0.3 gallons) per flush, providing significant water savings, and minimizing the impact of water shortages in areas with scarcity. The indoor system can easily be connected to an outdoor vacuum sewer in large districts or when encountering soil constraints.
Smart vacuum solutions for building remodeling, extensions, and remodeling
Make extensions and conversions a simpler and more cost-efficient affair with Evac vacuum drainage solutions that give you the flexibility to adapt your facilities to suit your needs.
You can easily convert historical buildings into hotels while preserving building features and increasing your layout options. Our technology which doesn't come with the constraints of gravity systems also gives you the freedom to open new facilities in locations that would otherwise be considered unsuitable due to soil conditions.
See all our products for hospitality and accommodation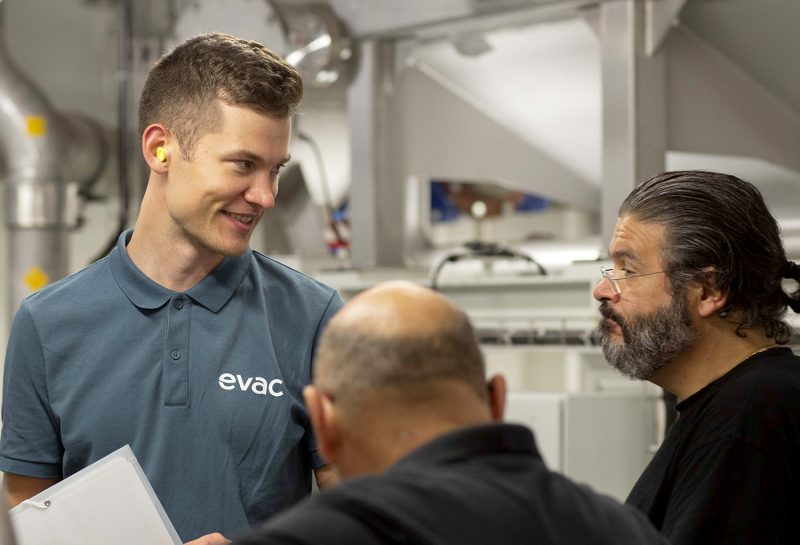 Contact us for more information
Whether you need any products, systems, spares or other services, you will find the contact details of your local team on our Contact us -pages.
Land-based customer segments
Our vacuum systems provide a reliable, gravity-free wastewater collection for the lifetime of the building. Read more about our offering for different building applications.