Flexible supermarket design and easy remodeling with vacuum technology
Prepare your supermarkets and retail facilities for future expansion and remodeling possibilities with Evac's vacuum collection technology for condensate systems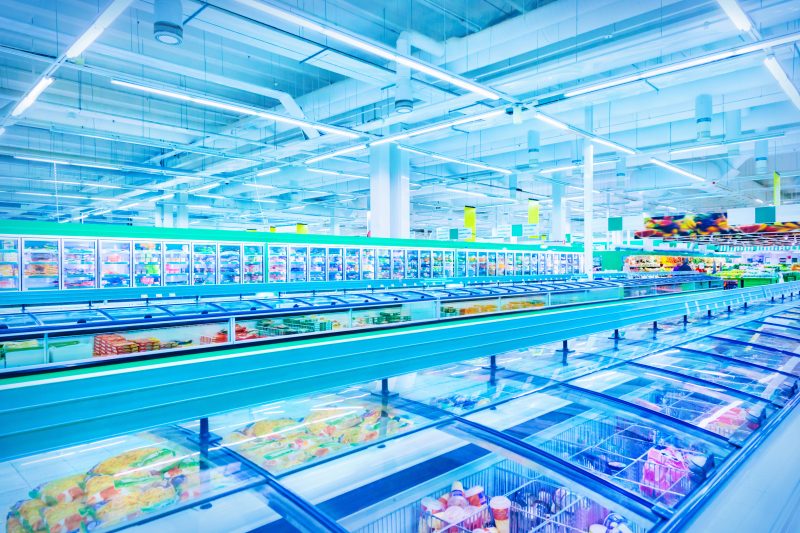 Future-ready solutions to adapt to different needs
The dynamic nature of the food retail sector demands design flexibility to adapt to changing needs. Evac's vacuum collection technology for refrigeration wastewater and condensate is a flexible and cost-effective solution to design supermarkets and other retail facilities.
Unlike conventional gravity drainage, vacuum generation units transport refrigeration wastewater through an overhead piping network by withdrawing air. This opens a world of design possibilities that would have otherwise been too complicated or costly.
Vacuum drainage makes single-fixture additions more viable, and with a smaller pipe diameter than traditional systems installation is more flexible. Vacuum technology also creates the opportunity for water reuse, making the technology a sustainable choice.
Our technology prepares your stores for potential future expansion and speeds up construction schedules. You can easily change displays overnight, add extra refrigeration space, and design your store layouts with more freedom.

Jennifer Theureaux, Supermarket segment, Evac Group
This is how we help you
Renovate and remodel with minimal disruption
Evac vacuum drainage makes it simpler and more cost-efficient to undertake supermarket and warehouse remodeling, building conversion, or relocation.
Remodel your store more frequently with no restrictions on freezer or chiller cabinet placement, without worrying about leaving behind a drain or marks on the flooring.
You also get the advantage of carrying out work without closing sections of the store, minimizing the impact on customer experience and profitability. With fewer sales floor safety hazards during installation and operation, the risk of injury is also reduced.
With vacuum drainage, you also get more location options for new stores, with no liability risk for other tenants, such as in underground car parks. It also makes building stores underground and building conversion more cost-effective.
Support and service from the original supplier of vacuum drainage
Evac is uniquely qualified to support the design of supermarket remodeling programs and geographical expansions thanks to being the original supplier for vacuum drainage with over 30 years of experience and thousands of installations worldwide.
The company offers a complete range of systems for supermarkets, including low-profile buffers, fully pneumatic riser equipment, and reliable vacuum collecting units for all store sizes.
Our vacuum technology has offered design freedom and efficiency to some of the largest food retailers in the world.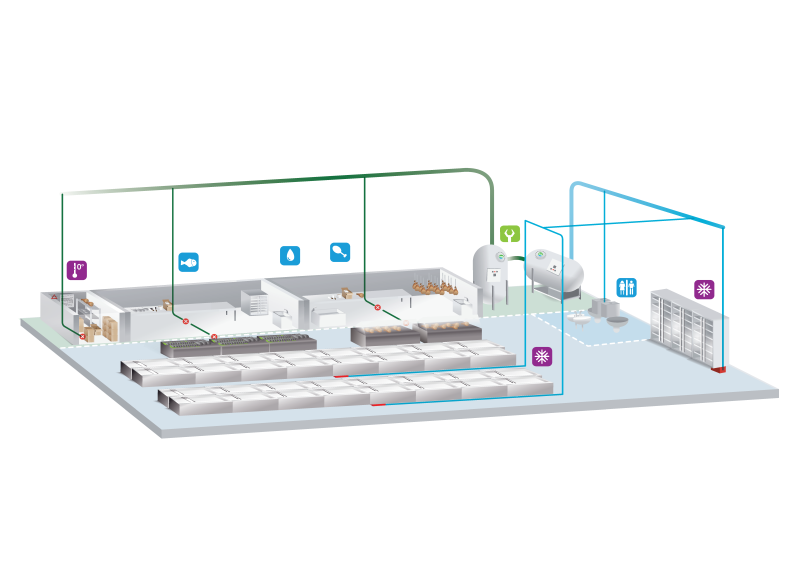 What is a vacuum technology?
Vacuum drainage is a complete plumbing system that follows principles more robust than a conventional gravity drainage system. Vacuum generation units create negative pressure in the system, and refrigeration wastewater is transported through an overhead piping network as air is withdrawn rather than wastewater slowly draining by its own weight. The vacuum also creates the opportunity for water reuse, making the technology a sustainable choice.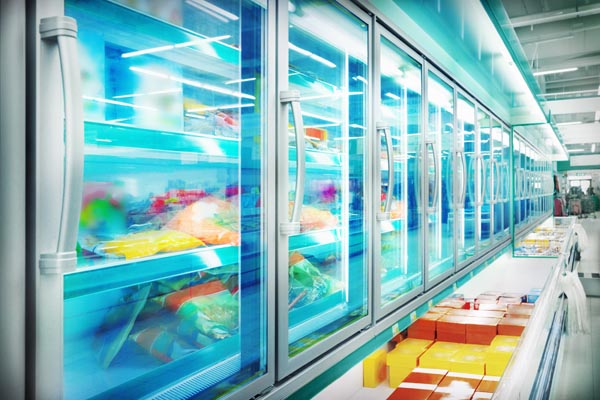 Blog
How can your choice of drainage solution add value to customer experience?
Vacuum drainage creates possibilities that would be either too complicated or too costly with other technologies. With this level of freedom and flexibility, store layout changes or entire building conversions are both easier and less costly to implement.
Land-based customer segments
Our vacuum systems provide a reliable, gravity-free wastewater collection for the lifetime of the building. Read more about our offering for different building applications.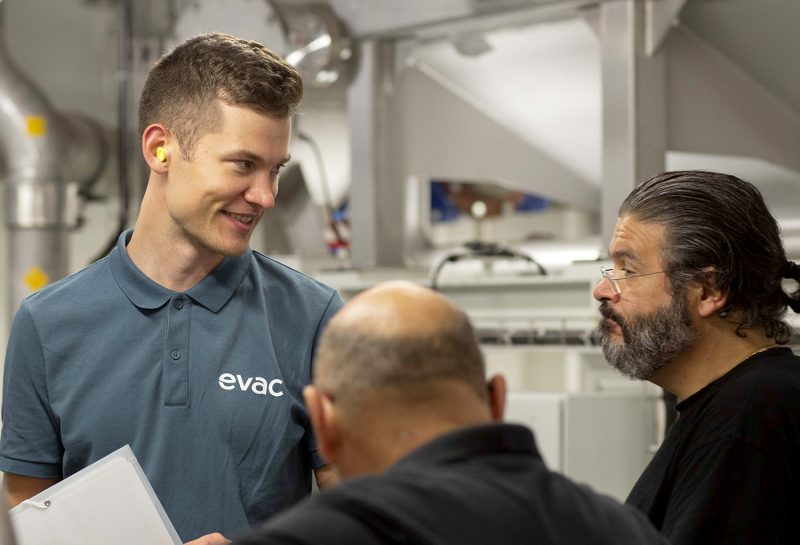 Contact us for more information
Whether you need any products, systems, spares or other services, you will find the contact details of your local team on our Contact us -pages.